Welcome to Day 8 of Vegan MoFo! Today is all about making a new vegan friend. Unfortunately, all of my vegan friends are virtual but on a good note, all my vegan friends make such great food! I contacted
Felicity from Tofu for Thought
and asked her if she wanted to collaborate on a project together for today.
I am so impressed with Felicity; she is a vegan, a high school senior, blogger, recipe developer, and photographer. I admire her passion to veganism and her dedication to her site, all while being so young. 
I wanted to get to know her better and decided an interview style narrative would be the best choice. She has continue to impress me through her thoughtful answers and positive thinking. Her recipe, Banana Date Loaf, is featured here and my recipe,
Chocolate Hazelnut Torte
, is featured on her site. Dessert is the best way to make new friends! Thank you Felicity!!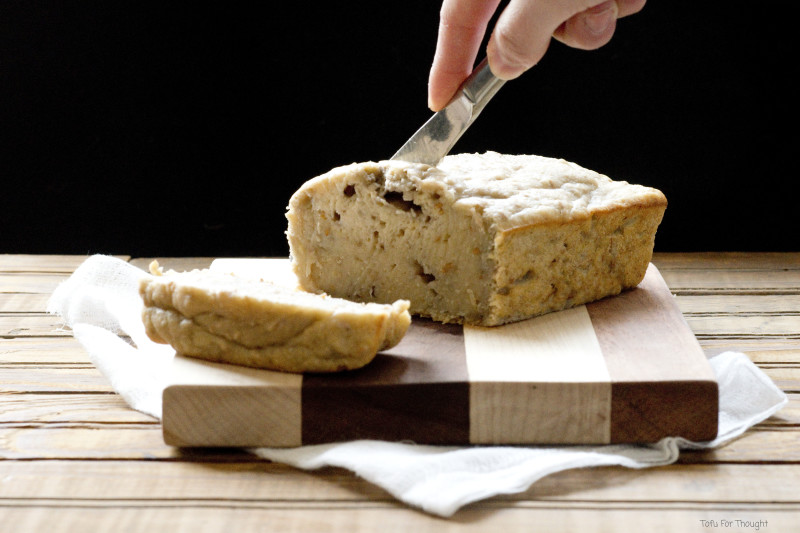 What was your diet/lifestyle life before you went vegan?
F: Since I was middle school years old, I have paid a lot of attention to the quality of what I eat. I have been a strict vegetarian since then, but I still used to eat lots of yogurt, ice cream, and candy bars. But when I did a school project about factory farms, and my research shocked me into seeking mostly plant foods and local goods. Since then, I have been conscious about what I eat and the implications of my choices, especially how what I eat affects the environment and animals' lives.
What was the tipping point of you committing to a vegan lifestyle?
F: I don't think there was a specific point that made me turn to veganism; it was more of a process. The more I read about how our food is made and processed, the less commercial food I wanted to eat. Now, I don't like the texture of meat. I don't like the taste of dairy. I don't like the look of eggs. And of course, I don't like the idea of eating any of them.
 What do you hate about blogging?
F: Oddly enough, I hate the reputation that blogging has in the outside world. I've heard a few peers joke about my blog, saying it's a job for stay-at-home moms (as if there were something wrong with being a stay-at-home mom!). On the contrary, I've had plenty of friends support me and respect my work. I argue that a woman blogger is a resourceful person who uses her talents and strengths to influence and help other people online, all while maintaining her own mini-business. There are plenty of bloggers out there who are immensely successful for their hard work and creative ideas.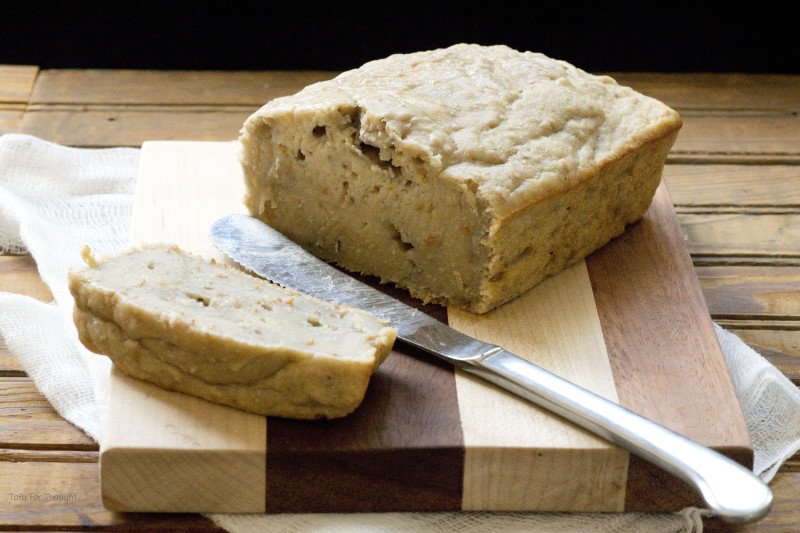 Are you the only vegan you know? Or have your friends jumped on the Vegan Train with you?
F: I became interested in the vegan movement through a friend from school, 
Jack
. It was after talking with him about his own vegan recipes that I decided living a vegan lifestyle would suit my personal beliefs and habits. Since then, I have met a handful of other vegans, but most of my vegan friends are people I know online from fellow blogs and social media. 
What is meal have you made and thought to yourself (or out loud) "Damn I am good!"?
F: I'm proud of myself whenever I can make a baked good that doesn't fail. Really, I am such a bad baker that any successful baking experience makes me super proud. My most recent baking success happened when I first tested my
Blueberry Crumble 

recipe
, which I am still really happy about.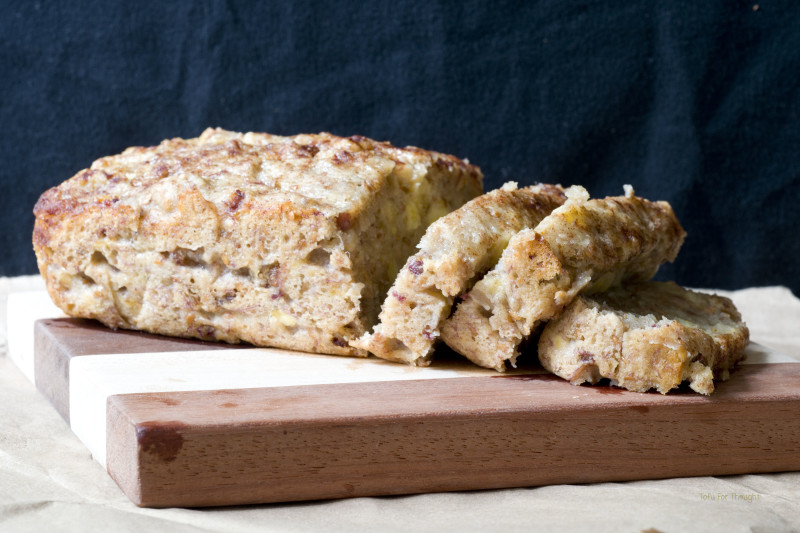 Where do you want your blog to take you? Publish a cookbook? Have a cooking show?
F: I would love to create a YouTube channel in the coming years and publish videos about cooking, experimenting in the kitchen, and living as compassionate and waste-free a life as possible. My dream is to become as hard-working and present on different media as 
Deliciously Ella
 and Emily from 
This Rawsome Vegan Life
.
What is your favourite "junk-food" snack?
F: I openly admit that I eat too many chocolate chips for my own good. While I mostly snack on fruits, veggies, and nuts, I'll often go for a handful, or multiple handfuls, of vegan-friendly chocolate chips.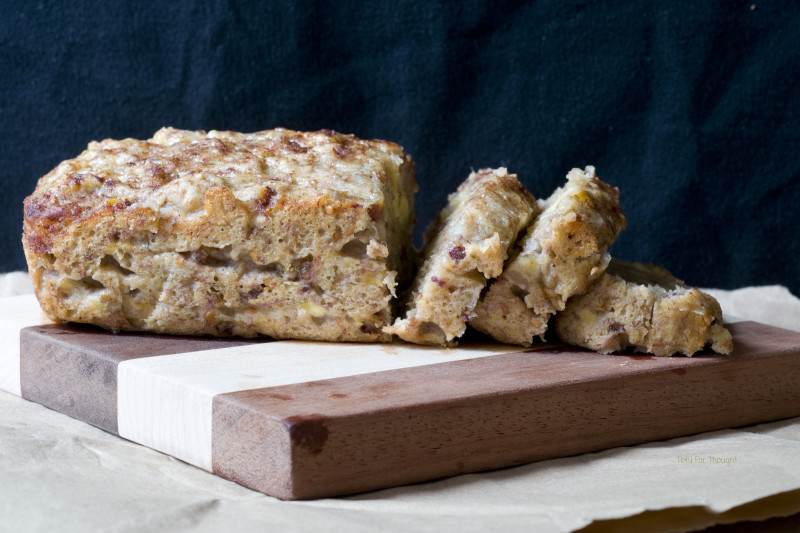 What cuisine do you find easiest to veganize?
F: I think breakfast foods are the easiest to veganize. Although breakfast may not be a proper cuisine, I find it easy and lots of fun to come up with ways to make pancakes, smoothies, cereals or frittatas. I just love breakfast foods and would eat them at every meal, if I could.
What recipe of yours is a carnivore's favourite requested dish when you go to family/friend gatherings?
F: Guacamole is a delicacy in my family; we eat it like it's going out of style. For years, I have been the one in charge of making 
guacamole
, and now I make it for our extended family and friends as well. I think this mostly has to do with the facts that (1) avocado is freaking amazing; (2) lime juice makes guacamole sweet and tart; and (3) it's hard to go wrong with guacamole.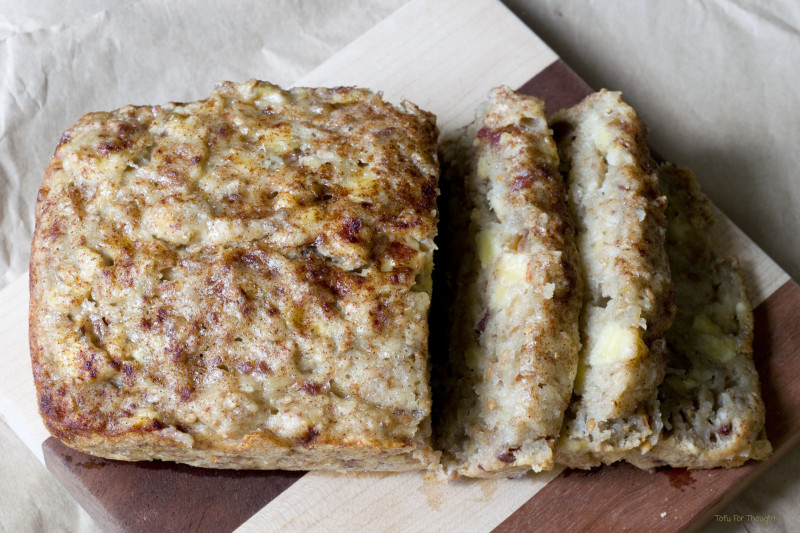 What is your favourite cooking season? (Do you love Fall for pumpkin? Or peas and mint in the Spring?…etc)
F: I'm a sucker for beautiful salads and fistfuls of herbs, so summer is always my favourite season to cook. The stands at my farmers' market are always spilling over with beautiful produce that inspires me to cook new vegetables and eat and enjoy the bounty that summer weather brings us.
Day 8 Vegan MoFo: Felicity from Tofu for Thought + Banana Date Loaf
Author:
Felicity Watson from Tofu for Thought
Ingredients
2 tablespoons of flax seeds + 5 tablespoons of warm water
½ cup of medjool dates + 2 tablespoons of warm water
4 ripe bananas
⅓ cup applesauce
1.5 cups of flour
1.5 teaspoons of baking powder
⅓ cup cane sugar + 2 teaspoons for the topping (optional)
2 teaspoons of cinnamon (optional)
Instructions
In a small dish, pour the flax seeds into 5 tablespoons of warm water. Let them soak while you prepare the rest of the batter.
In a blender, combine the dates with 2 tablespoons of warm water. Blend it until it forms a chunky paste.
In a large bowl, mash the bananas into a pulp. Finally, stir in the applesauce and date paste. Combine with the flour, baking powder, sugar, and soaked flax seeds.
Scoop the batter into an oiled bread pan. If you would like to, sprinkle on 2 teaspoons each of sugar and cinnamon.
Bake it at 325 ̊F for 45-60 minutes, making sure that the bottom doesn't burn.
Once the bread is done cooking, remove it from the pan
Notes
In the unlikely event that there are leftovers, store the loaf on its side on a cutting board or cooling rack underneath a kitchen rag. An airtight container will also work to keep in the moisture.

The sugar and cinnamon topping are not essential, but they do add a nice flavor and sweetness to each slice. Plus, your whole house will smell amazing while the loaf is baking!
Check out my recipe for this easy Chocolate Hazelnut Torte (gluten free!) on
Felicity' site
. Happy MoFoing!