On Me
My name is Jessica DeMarra and I live in Toronto with my bass playing rockstar boyfriend, Mark and our chubby kitty, Barb. Documentaries such as Vegucated, Food Matters, and Forks over Knives opened my eyes to the environmental and ethical damage I was causing by consuming meat and dairy. I failed at committing to a plant based lifestyle for the first few months but it got easier as I went along. Creating new habits is difficult so don't stress out too much if you stumble along the way. If you fail at one meal, just try again on the next.
Mark also committed to a plant-based diet and tests every recipe along with me. Check out my most popular post, The Manly Vegan and 35 Boyfriend Approved Recipes.
On Sprouts & Chocolate
Since the release of my eBook, Sprouts & Chocolate has committed to creating plant-based recipes with 12 ingredients or less. I prefer using whole, seasonal ingredients versus packaged vegan food and the recipes I create will reflect that. I use a minimal amount of soy and gluten when cooking for Mark and I so most of my recipes are free from these ingredients. Though, I do love a good tempeh burger every now and then.
S&C's Philosophy
Sprouts & Chocolate's recipes are sometimes healthy and sometimes decadent. I am a big believer in a balanced diet, you can have your chocolate as long as you are also having lots of greens. I feel a lot of people think of healthy living as an all or nothing situation but balance is the most important factor for long term health. I eat salads, large vegan bowls with whole grains, banana nice cream, nuts, and seeds but I have a large slice of chocolate cake when the occasion calls for it.
Come as you are. Not vegan? That's ok. Just want to make more plant focused recipes? That's ok too! I applaud you for trying new things. If you are doing the best you can with what you have, you are doing plenty. It grinds my gears when people just slam someone for trying out something new or "not doing it good enough." You do what is best for you.
Popular Recipes
Not sure where to start? Check out these popular recipes:
Sesame-Mandarin Zoodle Bowl with Chili Lime Tofu
The Manly Vegan + 35 Boyfriend-Approved Vegan Recipes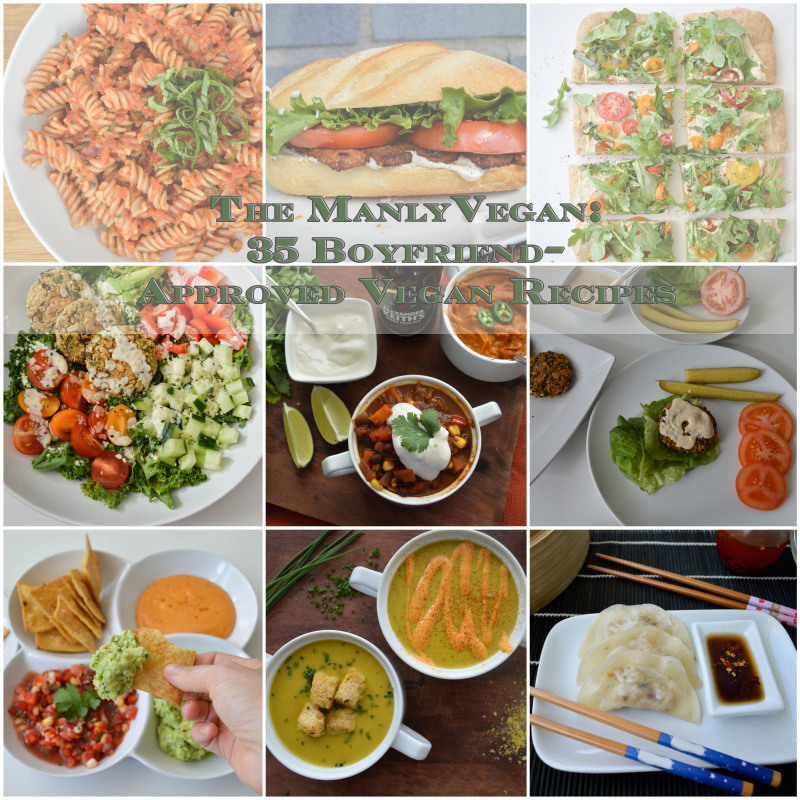 Pureed Broccoli and Cheezy Soup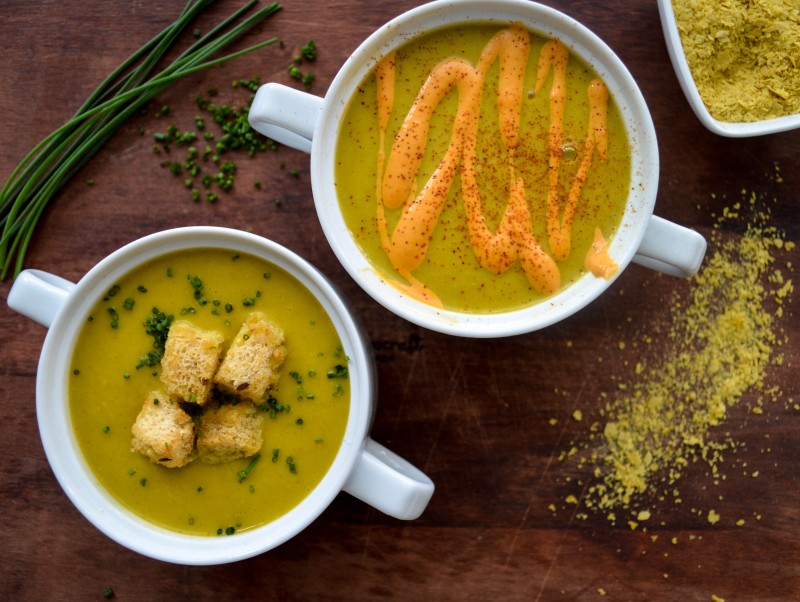 BLT + Potato Chip Salad {Vegan & Gluten-Free}
One Bowl Gluten Free Chocolate-Cherry Muffins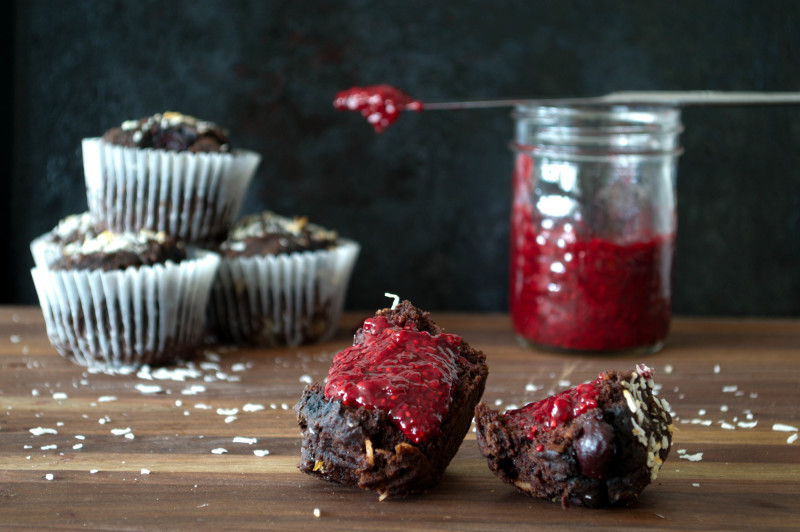 Big Ol' Texas Bowl with Nut-Free Nacho Cheese
Roasted Chickpea + Vegetable Bowl w/ Za'atar Tahini Sauce