Day 26 of VeganMoFo….
Fall is a little early this year. Don't get me wrong I love Fall but it is still sad to see summer go. There are definitely things to love in Fall: boots, scarfs, not shaving your legs everyday (or until Spring haha!), big cozy sweaters that you would never wear outside of your house, pumpkin spice everything and soups aplenty. Boots on, soup's on! Thats my rule!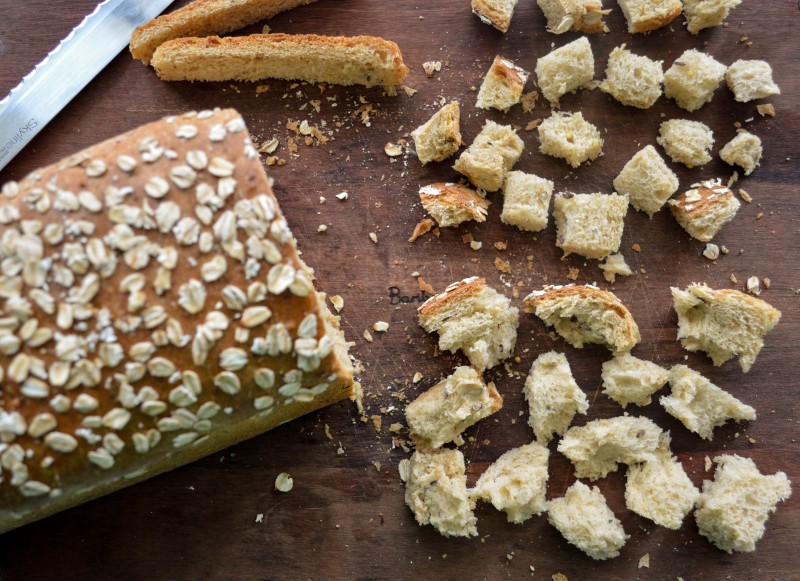 Soup is my most comforting food (besides something smothered in buffalo sauce) but I don't eat it as much as I would like because Mark insists he needs to be in a soup mood. Who is this guy? Soup mood? The temperature being a single digit at night should get someone into a soup mood in my opinion so sorry Mark the weather has spoken!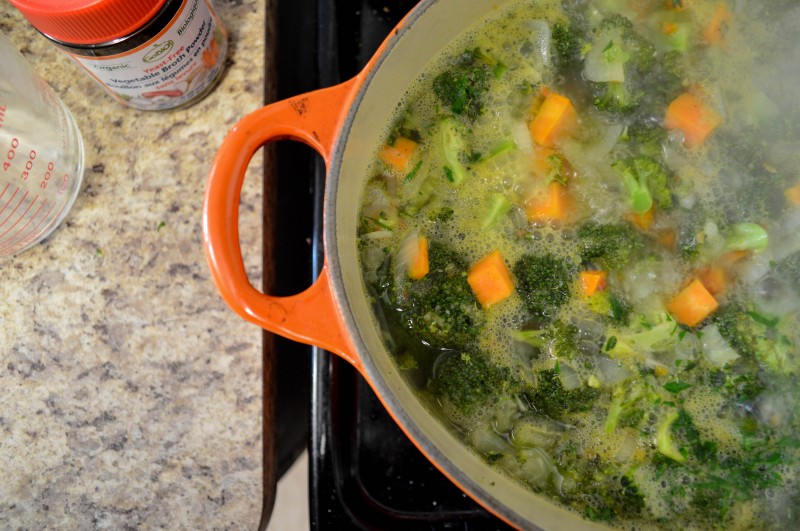 Opening a can of soup is easy but canned soup is kind of expensive when you think about it. A few noodles and a couple of cubed veggies in an imbalanced stock is all you are really getting. Homemade soup is so easy and inexpensive per serving. This soup delivers on flavour, nutrients (vitamin B12 from the nutritional yeast) and makes a huge portion, 15 cups so you can freeze some for next week and enjoy some this week. As much as I love being in my kitchen, I also love not being my kitchen but still having a stocked fridge with yummy healthful meals.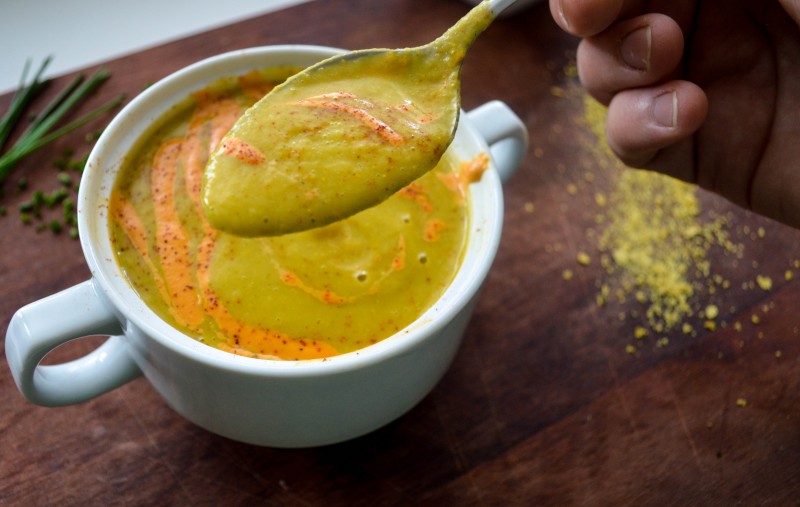 I have two topper options with this soup in case you get bored of the same soup for a week. I like to serve this with either Garlicky Croutons and chives or Ultimate Nacho Cheese with an extra sprinkle of ancho powder to kick it up a notch. Hot curry powder would be a good option too!
I portion the soup into 500mL Mason jars so they are ready to go whenever my hunger strikes. Just a quick warm up with some hummus and pita and lunch is served.
Pureed Broccoli and Cheezy Soup
2014-09-25 20:21:16
This recipe makes 15 cups of soup. Freeze half of it for up to 1 month and enjoy the rest as a quick lunch for your work week. The soup itself is gluten-free (without the croutons) as is the Ultimate Vegan Nacho Cheese.
Ingredients
1 tablespoon extra virgin olive oil
1 teaspoon fine grain sea salt
1 medium Spanish onion, about 1 cup medium diced
1 large carrot, peeled and diced, about 1 heaping cup
3 celery stalks, 1 cup diced
6 cups low sodium gluten free vegetable stock
1 medium sweet potato, peeled and diced, about 2 cups diced
2 cups diced broccoli stalks
6 cups chopped broccoli florets
1/3 cup + 1 tablespoon nutritional yeast
5 tablespoons fresh lemon juice
1 teaspoon fresh thyme leaves
¼ cup lightly packed parsley leaves
Pinch of cayenne pepper
Instructions
In a large pot, heat the oil over medium-high heat until shimmering. Add the onions, carrots, celery and salt and stir occasionally until the vegetables are softened but not browned, about 6-7 minutes. If the vegetables are browning too quickly, turn down the heat to medium.
Add the stock, sweet potato, broccoli stalks and florets. Bring the stock up to a simmer over medium heat and cook the vegetables until soft, about 12-15 minutes. Stir in the rest of the ingredients.
Take the mixture off the heat and in batches puree the soup until smooth. Add the first batch to a large bowl and puree the second batch.
Wipe out the pot and add the soup back to the now clean pot.
Heat to rewarm and serve by itself, with garlic croutons or top with nacho cheese.
Sprouts & Chocolate http://www.sproutsandchocolate.com/