This is my fall inspired cake loaf using my homemade No Sugar Added Apple Butter (you can only eat some much apple butter spread on toast). Since the apple butter I used a no sugar added apple butter, a store bought or homemade (with sugar) butter might taste a little different. This cake loaf is a little moister than my Lemon Blueberry Cake Loaf but it is full of spice and cubes of apple. This smells so delicious while baking and free feel to spread on a little more apple butter to a slice when it is completely cooled.
Makes 1 loaf
For The Pan
1 tablespoon Earth Balance
1 tablespoon unbleached all-purpose flour
Place rack into middle slot of your oven and preheat to 350 degrees. Butter and flour your loaf pan (I used a Pyrex loaf pan), tapping out any extra flour. With a sheet of parchment, create a sling for your pan.. If you have a non-stick loaf pan the parchment isn't essential.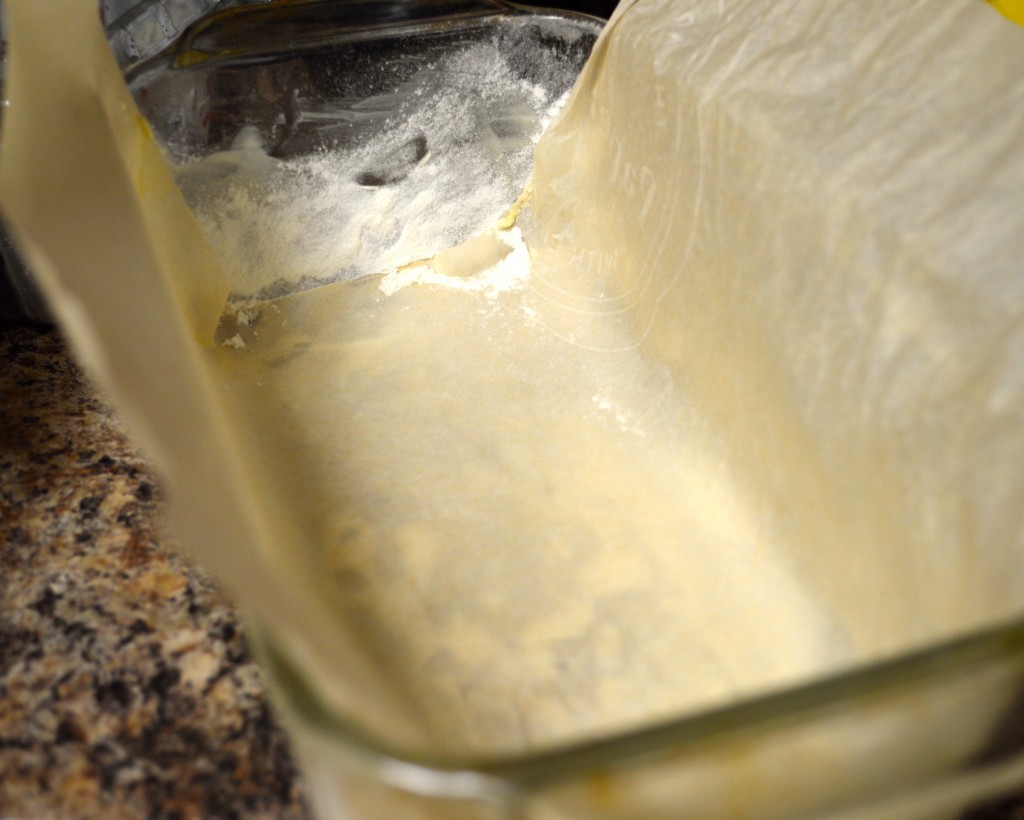 Dry Ingredients
2 cups all purpose flour
¾ cup evaporated cane sugar (I used Bob Mill's)
1 tbsp. baking powder
½ tsp. table salt
½ cup peeled and diced apple (I used Cortland)
2 teaspoons ground cinnamon
Wet Ingredients
½ cup unsweetened almond milk + 1 tbsp. apple cider vinegar
1 flax egg (3 tbsp. warm water + 1 tbsp. golden flax seed meal mixed and set until gluey)
1 tsp. vanilla extract
½ cup Earth Balance Butter, melted and cooled
1 cup No Sugar Added Apple Butter or store bought apple butter
Topping
In a large bowl, whisk the dry ingredients together until full combined.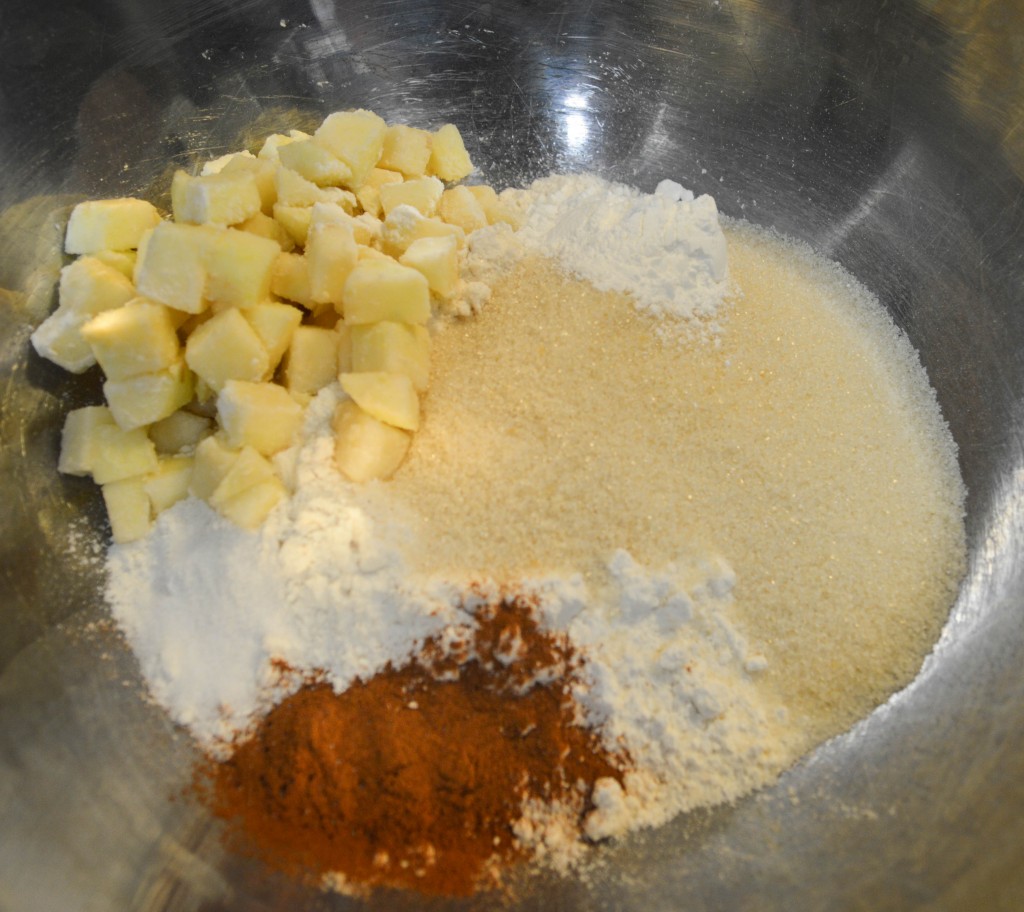 In a medium bowl, whisk the wet ingredients together until well blended.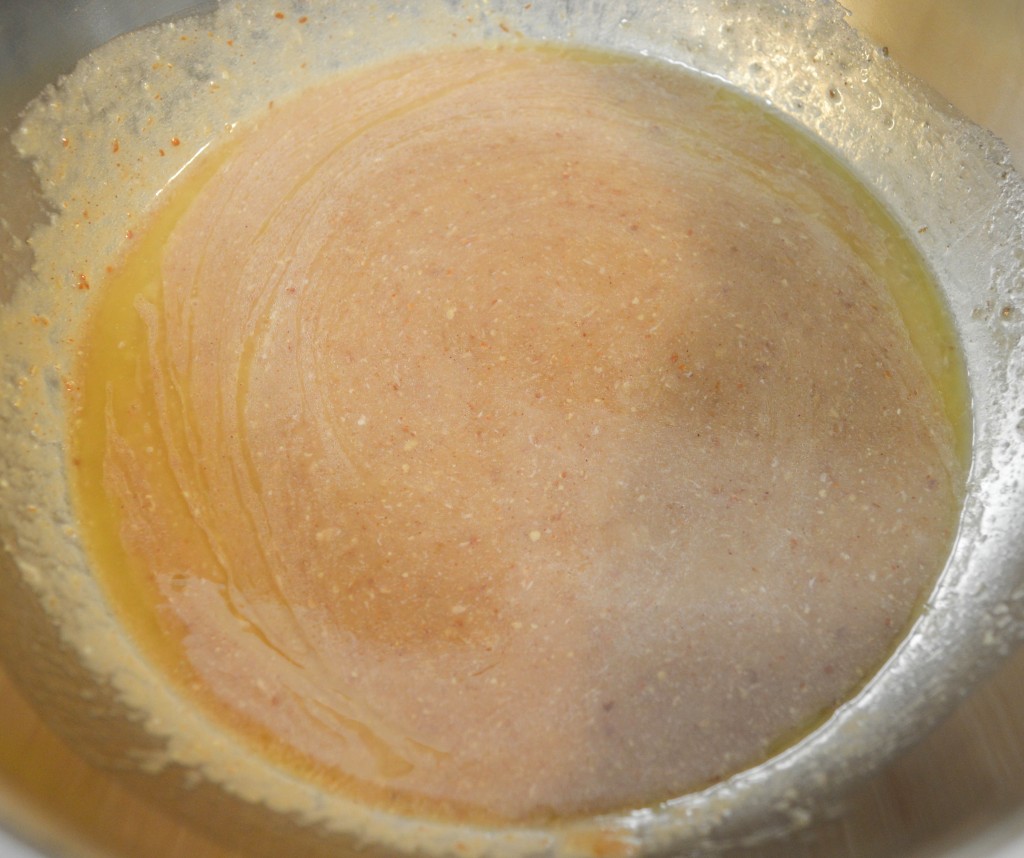 With a silicone spatula, gently fold the wet ingredients into the dry ingredients, leaving a few streak of flour. Do not over mix; the batter will be very thick.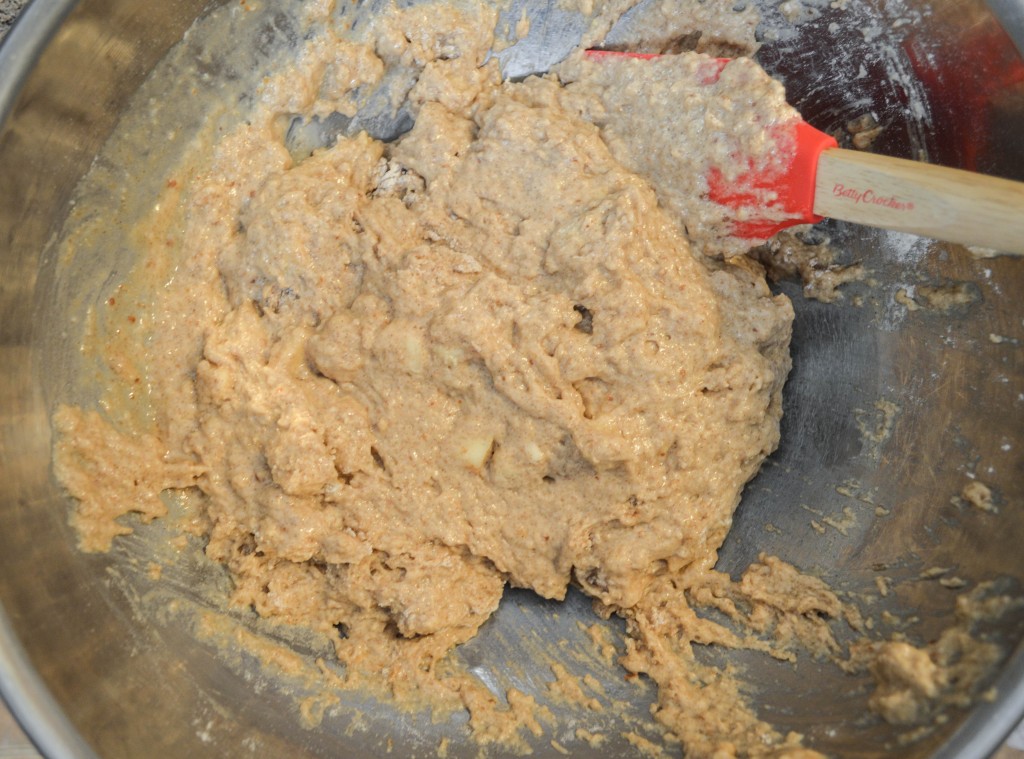 Transfer to the loaf pan and spread evenly. Sprinkle the top of the loaf with the almonds, pressing the almond gently into the batter.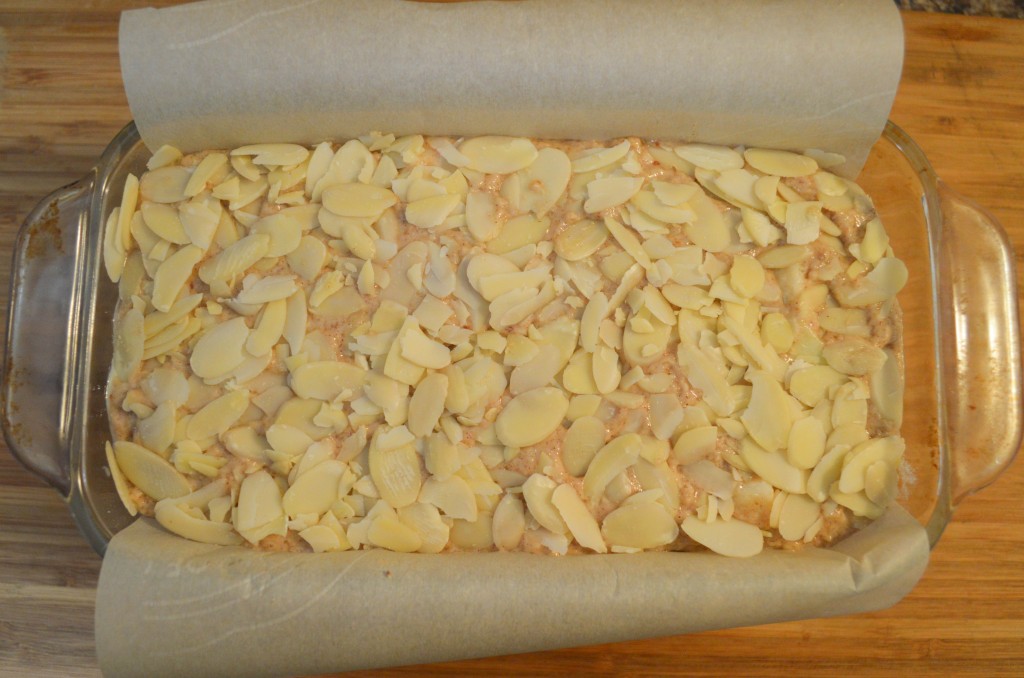 Bake for 55-60 minutes rotating the pan half way through the bake time. Let the loaf cool in the pan for 10 minutes.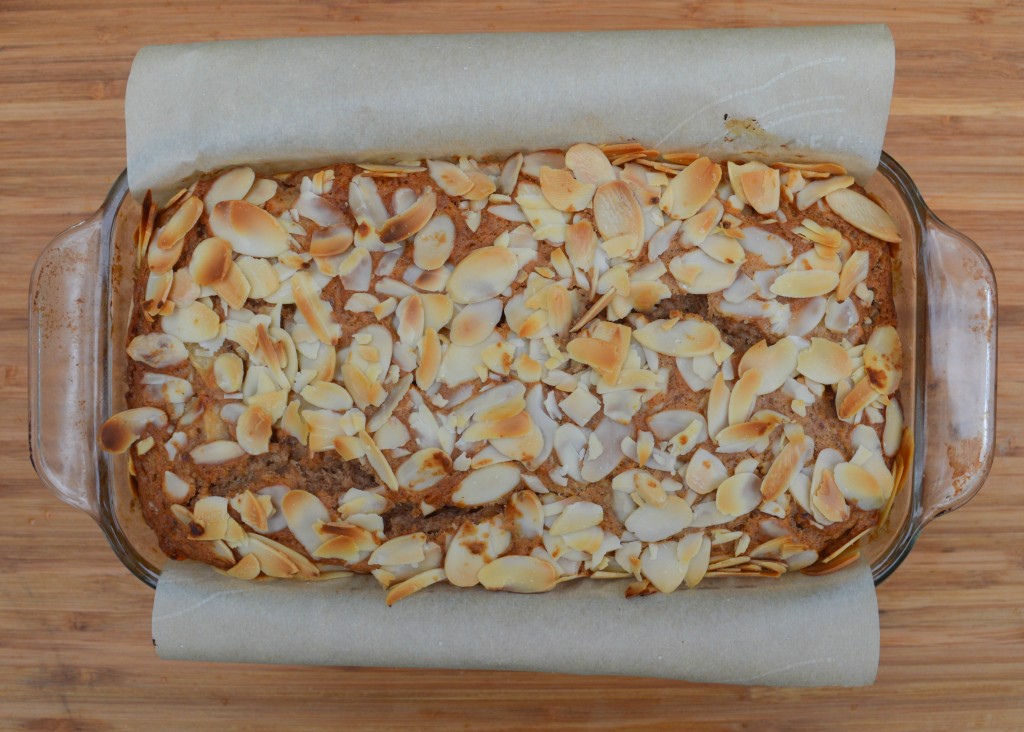 Transfer to a baking rack over a plate and let the loaf cool completely. Slice and serve with more apple butter if you like.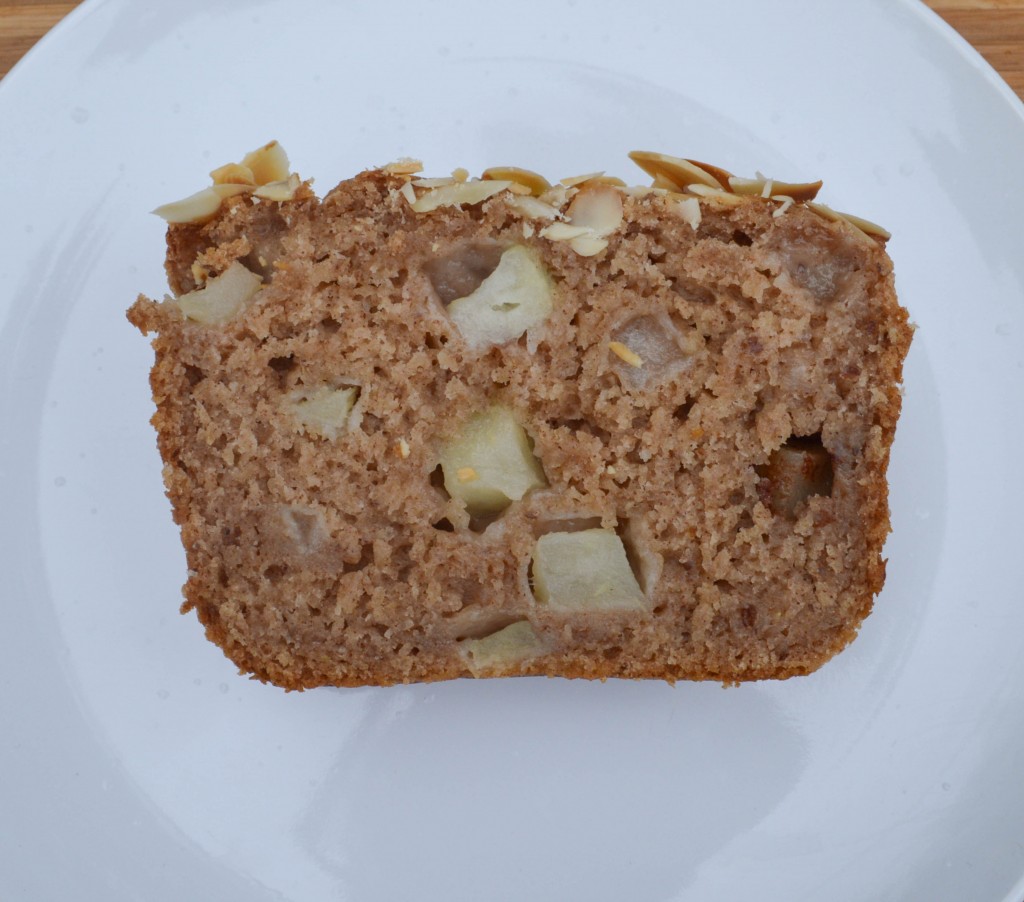 This cake is great by itself with a cup of chai tea or you can add more apple butter to it if you like. This cake is moister than a normal cake and kind of reminds me of those sponge pudding cakes my mom made in the 90s.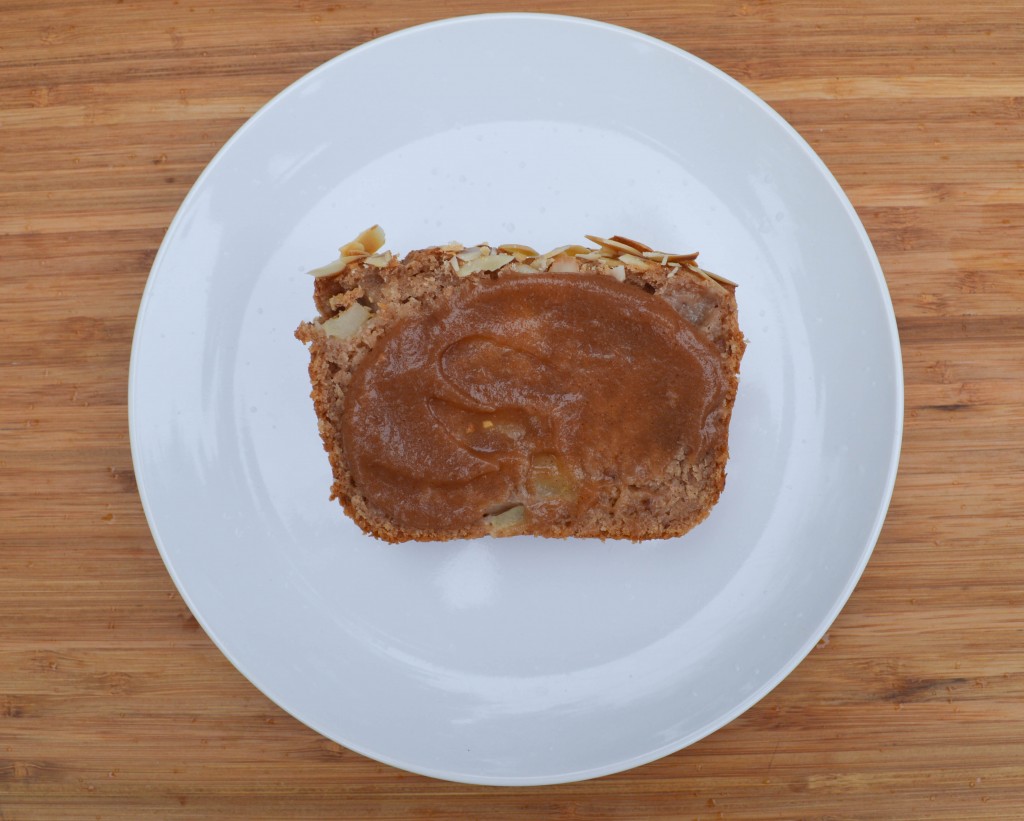 Please forgive the little drops of water on the plate. It started to rain as I took this picture.