I use to avoid cooking beans at all costs; the overnight soaking, the rinsing, the simmering, it all seemed like too much work for beans since I could just open a can. At a friends house, she served me a salad with chickpeas in it and I asked her what she did to the beans since they were firmer, meatier and fresher tasting that any other chickpeas I have had. She pointed to a Mason jar on top of her pantry containing dried chickpeas and said she would never buy canned beans again. Well, after tasting these chickpeas I knew I needed to make these for myself.
There is little active time when preparing these beans but they do take some planning ahead. I like to make a large batch for the week and these can be easily portioned out and frozen. Use wherever you would use canned beans but expect a more excellent flavour.
 Canned Beans verses Dried Beans
Once a week I made this large batch:
1 pound dry beans = 2 ½ cups dry beans = 7 ½ cups cooked beans
For a smaller batch:
1 cup dry beans= 3 cups cooked beans
1 15 ounce can of beans = 2 cups of canned beans
I freeze the beans in a 2-cup portion so I can use them wherever a recipe calls for a 15-ounce can.
 To Soak
1 pound dry beans+ 2 tablespoons kosher salt + 16 cups of water in a very large bowl
1 cup dry beans + 2 teaspoons kosher salt + 4 cups of water in a large bowl
Pick through beans and remove any shriveled or broken beans. Soak at room temperature overnight or up to 24 hours. After soaking, drain and rinse thoroughly.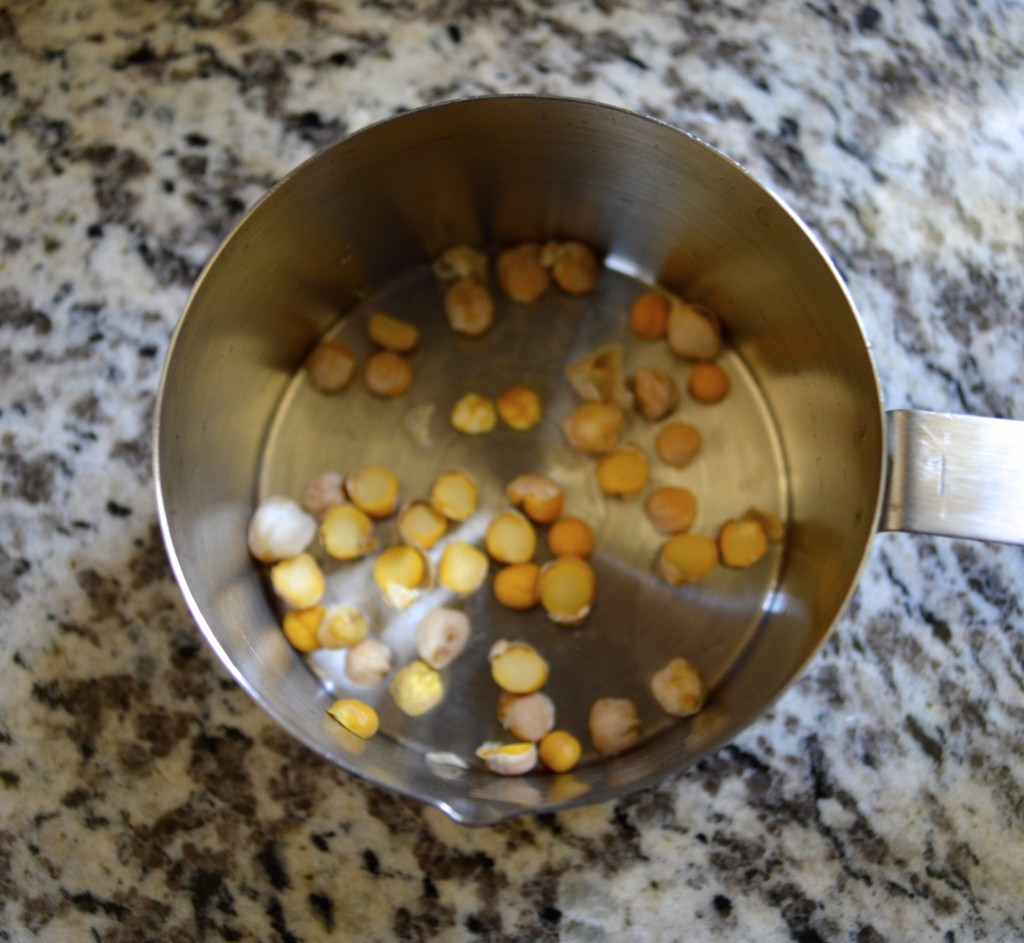 These are the kind of beans you don't want in your batch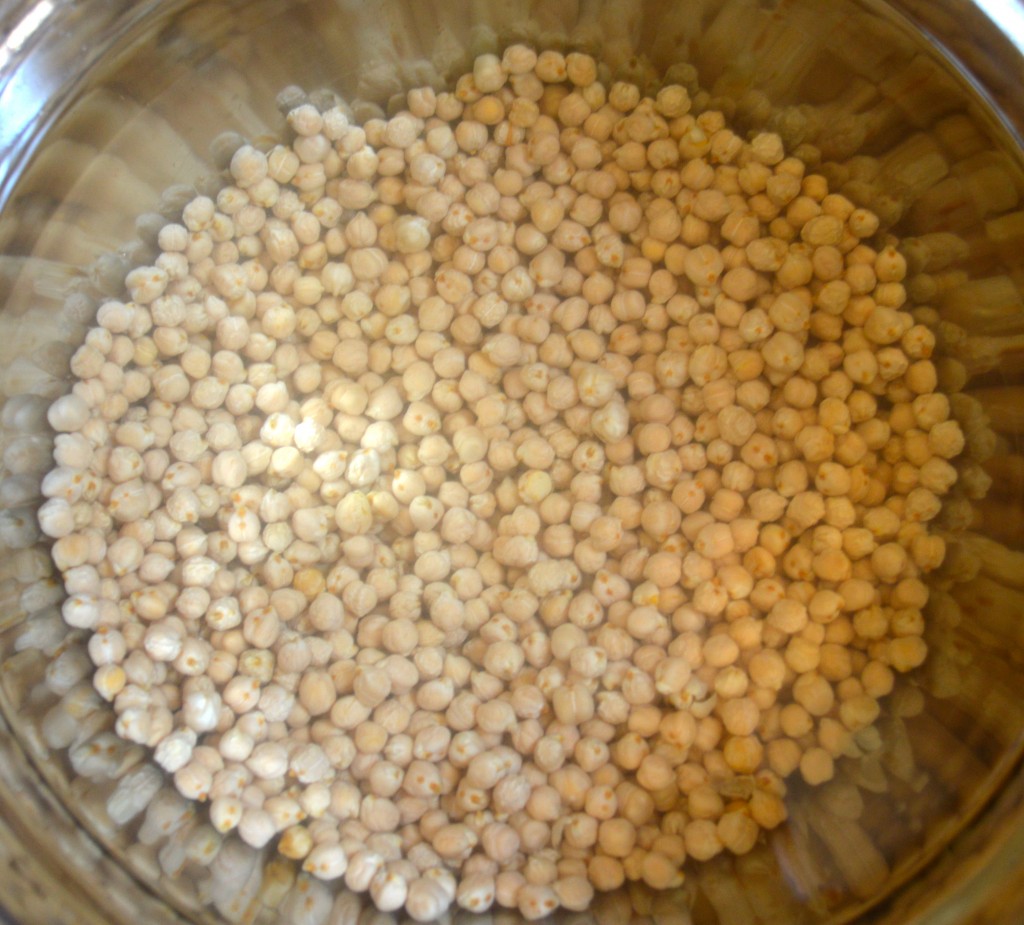 Though these beans take a long time to soak there is very little active time when preparing dried beans
To Cook
1 pound soaked beans + ½ teaspoon baking soda + 16 cups of water in a large stockpot.
1 cup soaked beans + 1/8 teaspoon baking + 4 cups of water in a large pot.
Bring beans, soda and water to boil over high heat. Reduce heat to low and simmer gently, stirring occasionally until beans are tender, about 1 hour. Drain beans and rinse thoroughly. Refrigerate until ready to use.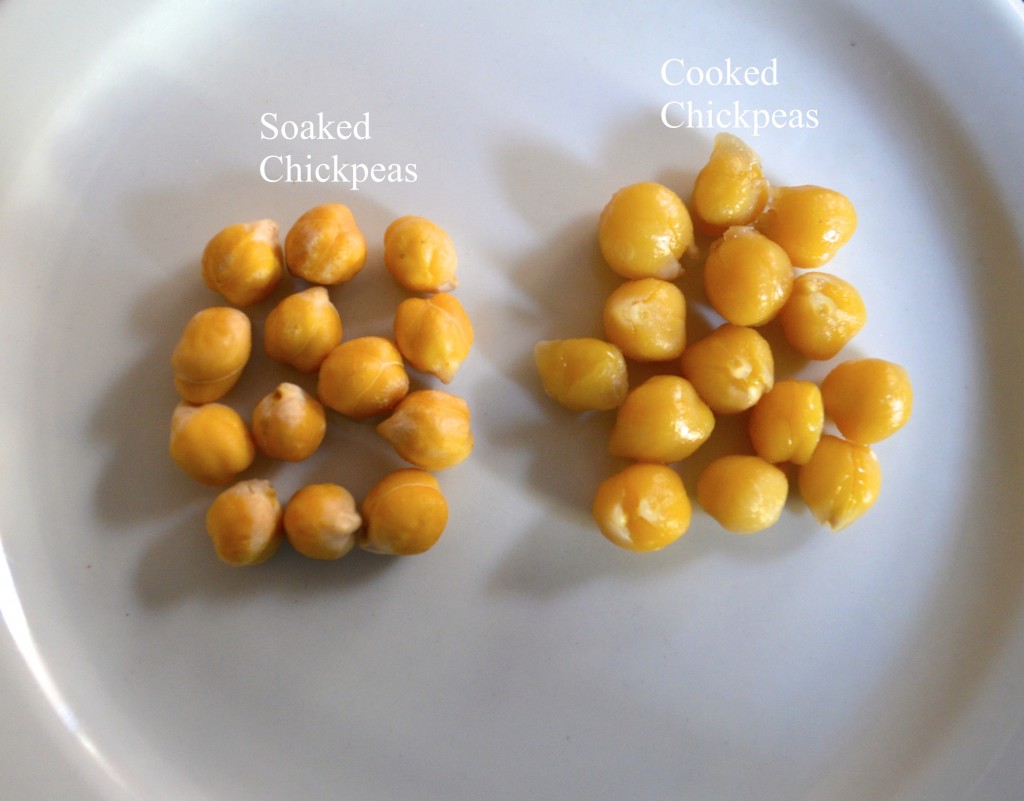 To Freeze
Line a baking sheet with wax or parchment paper. Spread 2 cups of cooked beans evenly in a single layer on the sheet. Place in freezer for 30 minutes until the beans are semi frozen. Transfer to a Ziploc bag and mark the bag with the date.