Welcome to Staple Sunday! I have mentioned that the people at VeganMoFo have suggested to make a dedicated theme for a certain day so every Sunday for the month of VeganMofo I will be sharing a recipe with you that is a staple in my kitchen and I hope they become one in yours as well. All of my staples are easy to prepare and I hope that you feel inspired to make these recipes yourself instead of buying them in the store.
At first, I did not want to put up this recipe since it does only contain one ingredient but it is a staple in my kitchen and it is just one of those things I make almost every week. While peanut butter is still my personal favourite nut butter, almond comes in at very close second place since I find it a little more versatile than peanut butter as I seem to use it everywhere: on a hot piece of thick cut rye toast, in a protein packed smoothie, swirled into chocolate desserts and even in between pancakes with bananas and tons of maple syrup or just on a spoon. Hungry yet?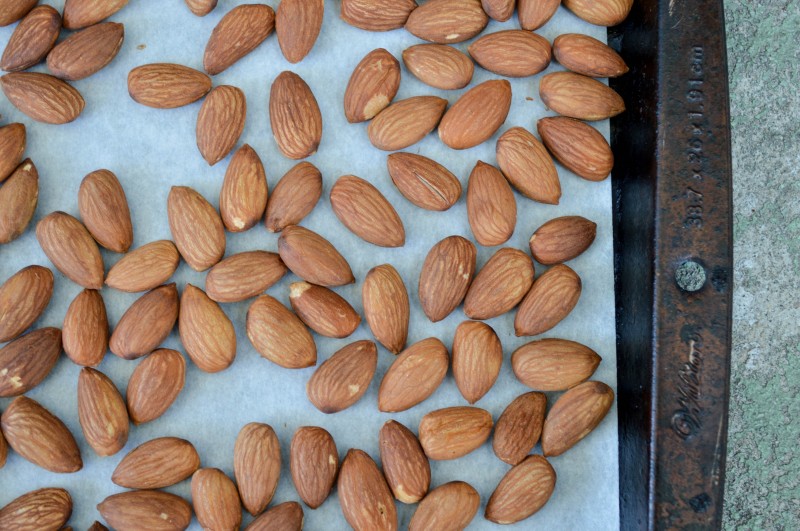 While raw almond butter packs a more nutritional punch, roasting almonds brings out their natural flavour and aroma. Making your own almond butter is so easy even with the extra step of roasting the raw almonds yourself. Roasting them requires a watchful eye because they can go from perfectly roasted to inedible in a flash. ALWAYS check your almonds as they are cooking, especially the last few minutes. After that let them cool for a little bit, toss them into a food processor, get some earplugs and whirl away!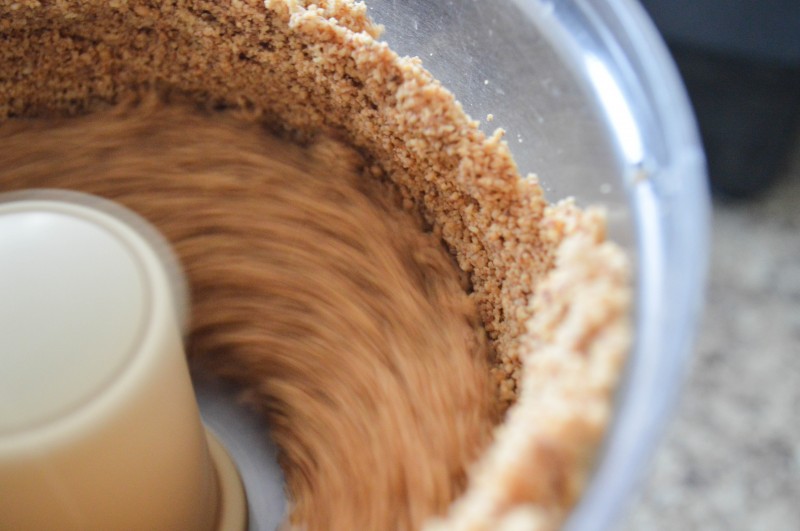 My food processor is technically broken so I was able to take the lid off while it processed. It is extremely dangerous and don't do it!
You will have to scrape the almonds down with a spatula as you go and a little bit around the 6-minute mark this happened in my batch….I was surprised but I broke it up with my spatula and continued to process.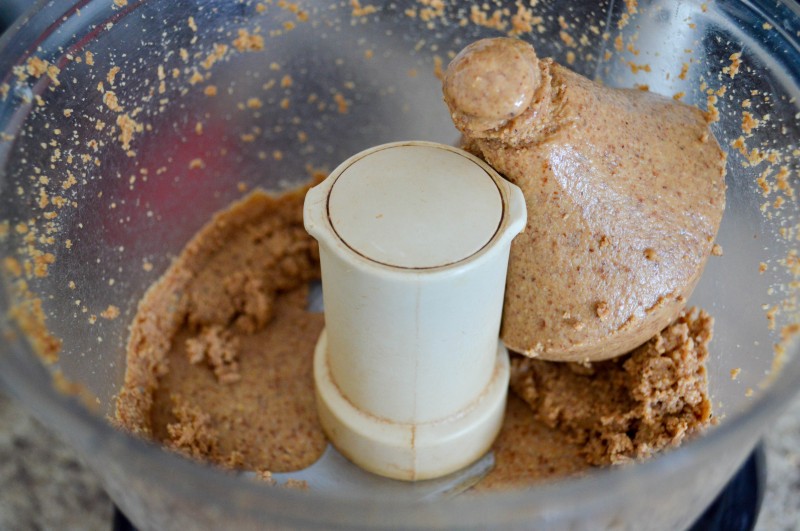 At the 12-minute mark, it was looking more familiar. Just took a little patience and I was rewarded with delicious, smooth and creamy homemade almond butter. I immediately toasted some bread and spread on a thick layer. Food doesn't have to be complicated it just has to be good.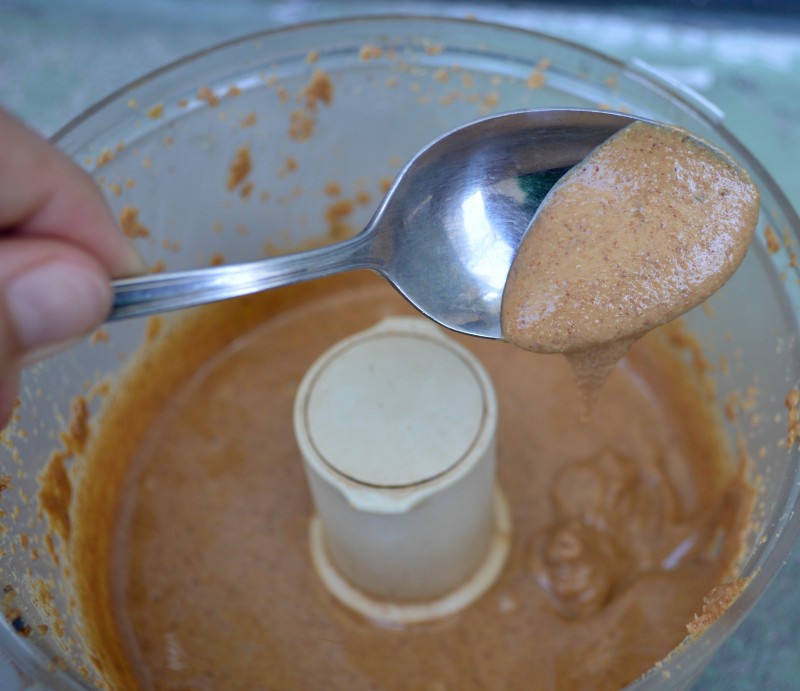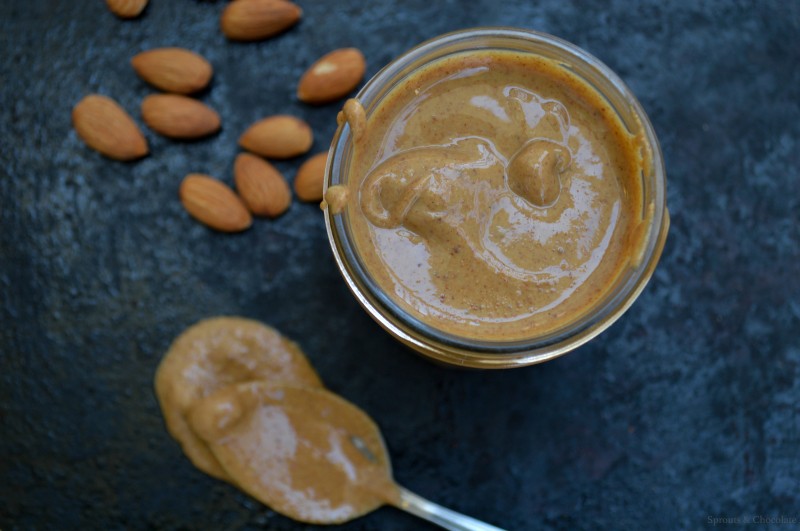 One-Ingredient Roasted Almond Butter
2014-08-28 07:22:24
Smooth, creamy and insanely addictive. Step aside peanut butter, almond butter is here to stay. You will find a new use for almond butter with each spoonful.
Ingredients
2 cups raw almonds
Instructions
Preheat oven to 350 degrees and line a baking sheet with parchment paper. Bake on middle rack for 10-12 minutes, flipping halfway through baking time, keeping a watchful eye on them so they don't burn.
Once they are roasted, let them cool for about 5 minutes.
Transfer almonds to food processor and process for 12 minutes total, scraping down the butter as necessary. If your turns into a ball, just break it up with your spatula and continue to process until completely smooth.
Sprouts & Chocolate http://www.sproutsandchocolate.com/