With the holidays coming up every coffee, muffin, latte and cookie has been transformed into a Christmas treat. Secretly I think that these coffee places want us so revved up on sugar and caffeine so we can hurdle through the mall to make all of our Christmas purchases. What is a gal to do when you have a craving for gingerbread but don't want to indulge on a dessert? This granola is packed with spices and minerals from the blackstrap molasses. Did you know that blackstrap molasses has load of iron? Iron is a tricky one to get when you are a vegan so eat up! To learn more about the benefits of blackstrap molasses click here.
Christmas for our family will be a littler different this year since my mother got married. This will be their first Christmas as a married couple and my shopping list has expanded quite a bit.  Besides my 6 year old nephew and my 1 year old niece, there are two more kids to buy for this year which gets me a little more pumped for Christmas. Kids are the BEST to buy for since they are the ones who are the most excited for Christmas. The toys they get are so tech savvy that this old fart (I'm 26) just doesn't get how they work. When I was a kid (as all old farts say), I was so thrilled to get the "good pack of crayons" as a stocking stuffer one year. You know which ones I'm talking about, the 64-pack Crayola ones which the crayon sharpener in the back of the box. My sister and I coloured just about everything we could get our hands on. Sammy (my nephew) was colouring in a game on his DS Gameboy. I just don't get it. You can't put a DS colouring sheet on the fridge and sign it like you are a great artiste! But that's just me. Get into the Christmas spirit by having a little festive breakfast. Pour yourself a bowl with some warmed almond milk and get to that Christmas shopping list. Brave the mall if you dare….
You can use medjool dates but they are more expensive than the cooking ones but be sure the dates are not soaked in honey. Even if it says pits removed ALWAYS double check. One pit can ruin the whole batch. The granola will crisp up as it cools so be sure not to overcook it. This recipe is adapted from the Forks over Knives Cookbook Basic Baked Granola.
Makes 8 cups
8 cups large rolled oats (not instant)
1 ½ cups chopped cooking dates
½ cup chopped crystalized ginger
¼ cup blackstrap molasses
¼ cup coconut sugar
1 teaspoon vanilla extract
1 teaspoon kosher salt
1 teaspoon ground cinnamon
1 teaspoon ground ginger
½ teaspoon ground nutmeg
¼ teaspoon ground allspice
2 cups water
Preheat oven to 275 degrees and line 2 baking sheets with parchment paper. In a very large bowl, measure out the oats and set aside. In a medium saucepan, add all the ingredients except for the oats and bring to boil over medium high heat. Once at a boil, turn heat down to medium and simmer until the dates are very tender, about 12 minutes.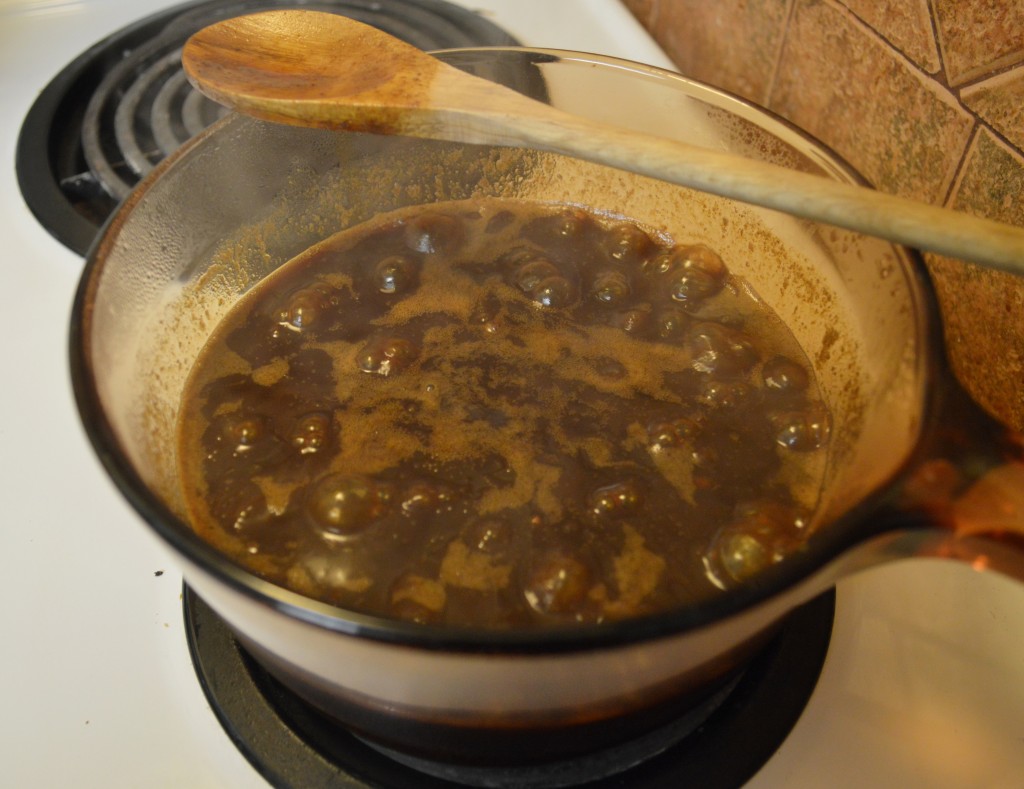 Add the date mixture to a blender or food processor and blend until very smooth. It will be very hot so be careful when taking off the lid to allow the steam to escape.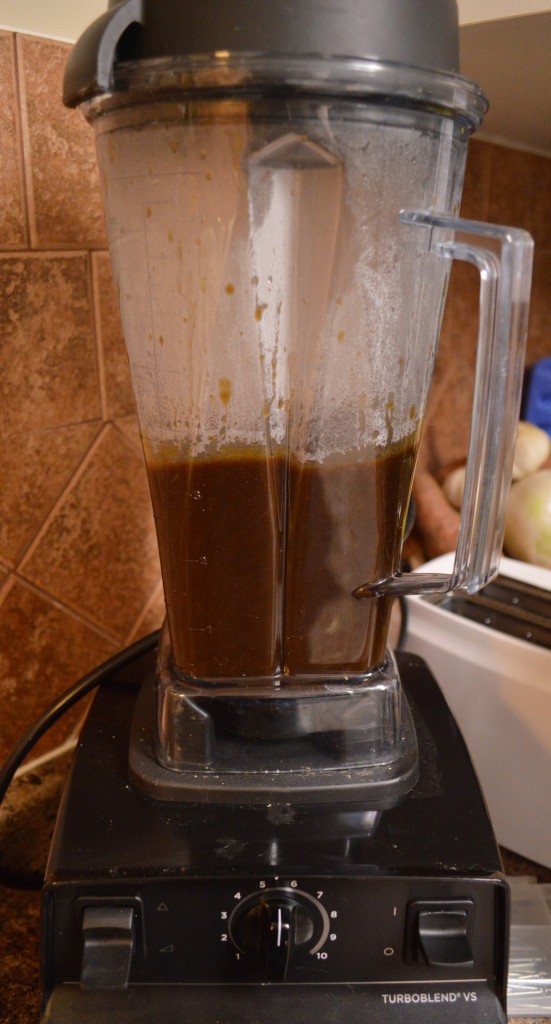 Mix the puree into the oats until the oats are completely coated in the puree.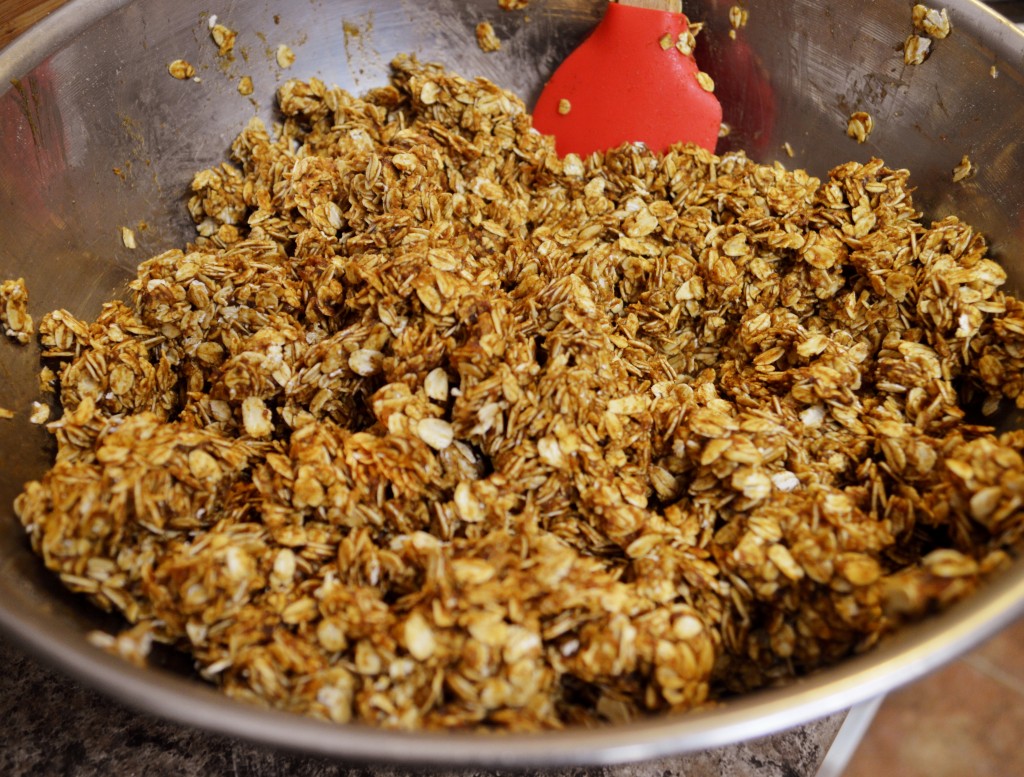 Divide the mix onto the two prepared baking sheets and bake for 40 minutes, flipping the granola every 10 minutes. Allow the granola to cool to room temperature before storing. Store at room temperature in an airtight container.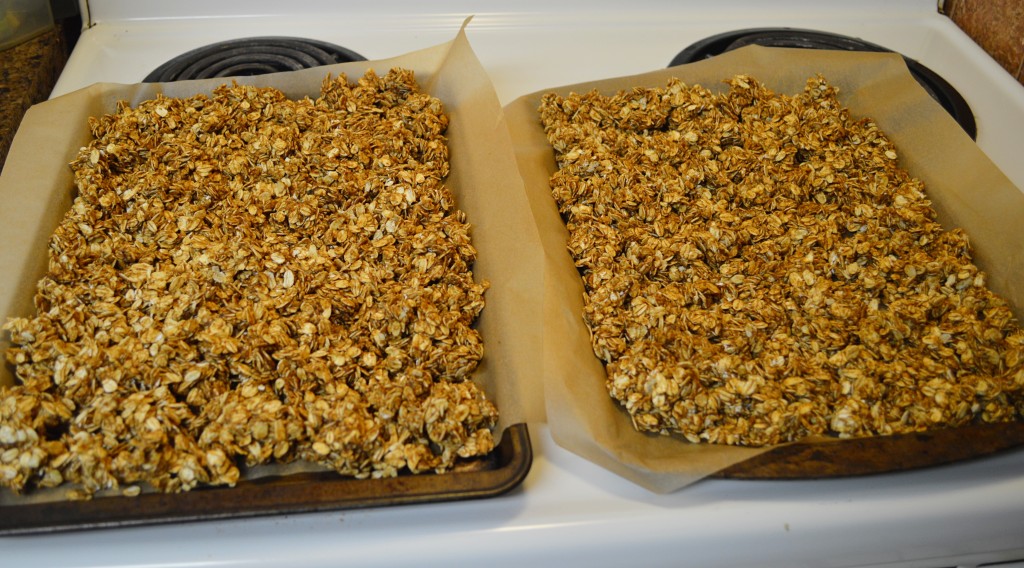 In case you haven't done so, please vote for my Creamy Mushroom Soup on Virtual Vegan Potluck! Click here to go to the voting page. Voting ends Dec 2nd. A huge thank you to all my readers!