My mother always threw my sister and I the best birthday parties. Birthdays in our household were better than Christmas and lasted all week. In the morning of my birthday I would wake up to pink roses, a Happy Birthday banner and chocolate cake for breakfast (Remember when Tim Horton's made cakes? That super sweet chocolate cake with thick chocolately icing was always my choice). I would get to open one gift that morning and then a gift later at my birthday party. The birthday party was always my favourite part since all of my grade school friends got to come over to celebrate with me and I would receive girly gifts like Lip Smackers and body glitter while we sang and danced to the Spice Girls (I always had to play Sporty Spice since I had a knock off Nike windbreaker even though Posh was my favourite.)
As a January baby, I was very jealous of those who had birthdays in the warmer months and I always wanted the super awesome (and totally cliche) pool party. Too bad there is 30 inches of snow when my birthday rolls around. When I was 12, my mother rented out the local YMCA indoor pool to grant me my birthday wish. She rented out a fitness room as well so we could stuff our faces after swimming with pizza and more chocolate cake. The smell of chlorine always reminds me of this special day. All of this was on a single parent income and I have no idea how she did it.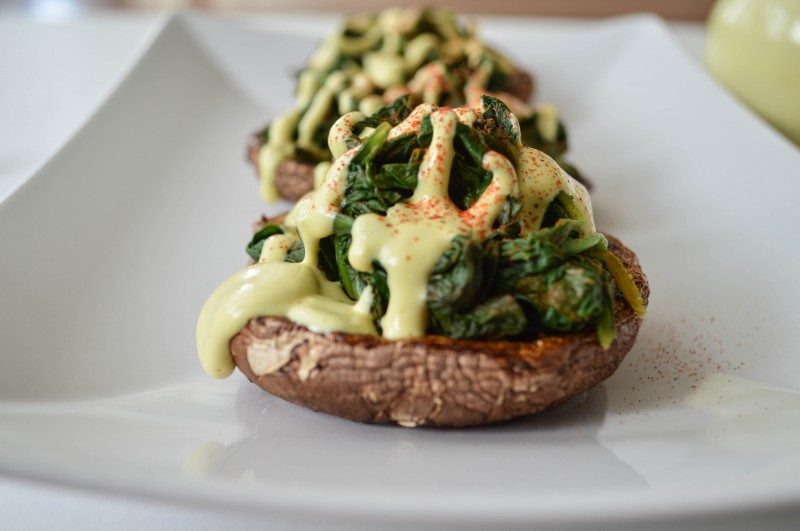 These are the little things that I did not really appreciate until I became an adult; the extra shifts my mother picked up in order for me to have the best birthday, the strategic present hiding so my gift wouldn't be found, the late night wrapping and the early cake pickup. The amount of work my mother put into making each of my birthday so special is just one of the reasons I love her and celebrate all that she has done to raise my sister and I. Though certain periods of my life (read bratty teenage years) she and I never got along I knew she would always be there for me, ready to talk about anything over some leftover Chinese food that we would eat cold and right out of the boxes. We won't be celebrating together this year if we did we would be having this brunch since a little bit of breakfast and a little bit of lunch is our favourite meal. Happy Mother's Day!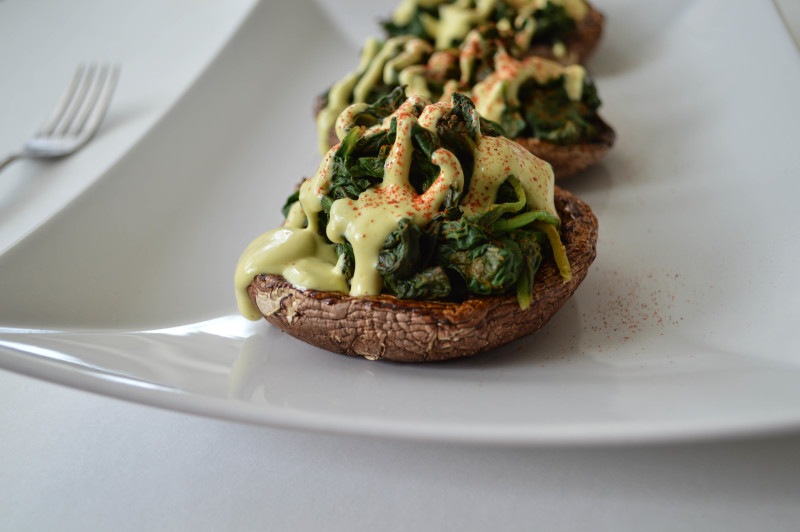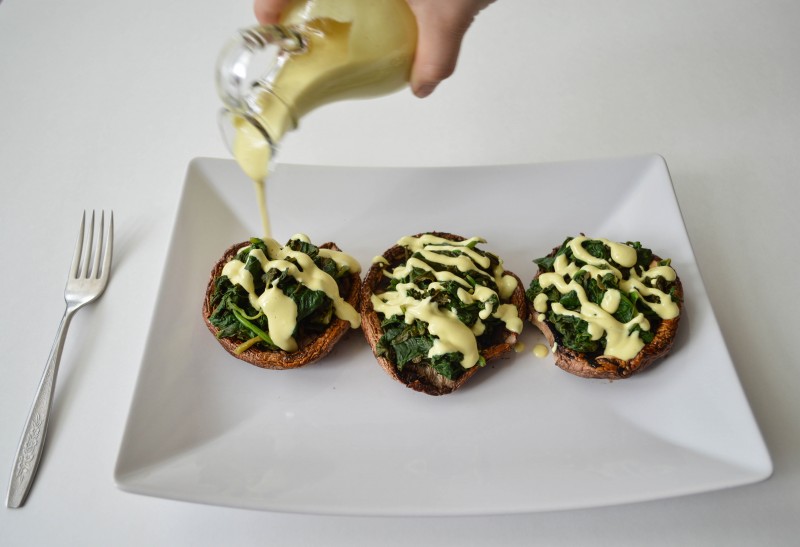 I served this dish with some steamed asparagus topped with cracked black pepper, chopped capers and slice cherry tomatoes and a berry salad with thin ribbons of mint.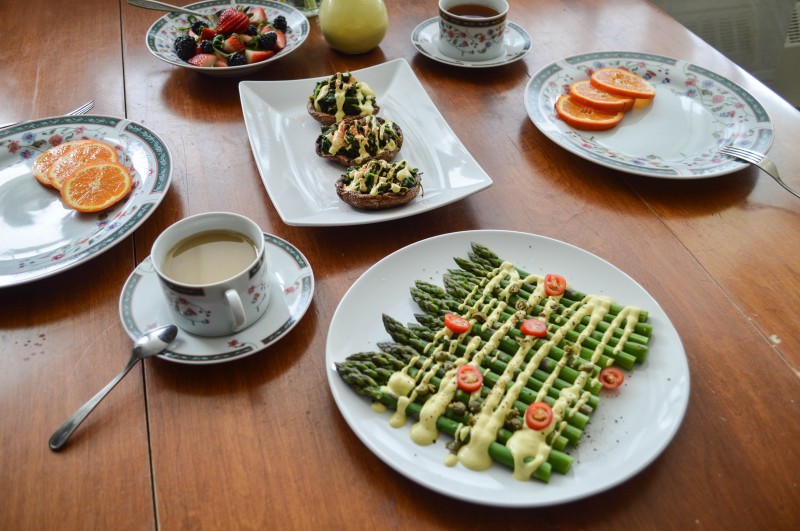 P.S. There are a few days left of my Forks Over Knives Prize Pack Giveaway!! Check it out here and enter to win these awesome prizes!
Portobello Florentine with Lemony Hollandaise Sauce
This recipe is oil-free, gluten-free and soy-free. If you want the sauce thinner add 1 tablespoon of water at a time until desired consistency. This recipe easily doubles and I suggest 2 cups of spinach (raw) per mushroom cap since spinach reduces considerably when cooked.
Ingredients
Lemony-Hollandaise Sauce
1 tablespoon minced shallot
1 small clove garlic, minced
½ cup raw cashews, soaked
3 tablespoons nutritional yeast
3 tablespoons fresh lemon juice
½ teaspoon kosher salt
1/16 teaspoon ground turmeric (optional for colour)
9 tablespoons water (or more if you like it a littler thinner)
Portobello Florentine
4 Portobello mushroom caps
1 teaspoon fresh lemon juice
¼ teaspoon + ⅛ teaspoon kosher salt, separated
Pinch of pepper
8 cups baby spinach, rinsed thoroughly
Smoked paprika for garnish
Instructions
Add the garlic and the shallots to a small bowl and cover with boiling water.
After 5 minutes drain the aromatics and add to a blender along with the rest of the ingredients for the sauce. Blend until completely smooth. Keep warm until ready to use.
Preheat oven to 425 degrees. Destem and degill the mushrooms, sprinkle with lemon juice, salt and pepper.
Lined baking sheet with tin foil or parchment paper, roast for 22-25 minutes, turning half way through. A lot of water will come out of the mushrooms.
This is where timing is crucial- before wilting the spinach make sure your sauce is prepare and the mushrooms are almost ready to be served. If using the paprika have that ready as well.
Over medium heat in a pot with a tight fitting lid, add the spinach, ⅛ teaspoon salt and a touch of water. Place lid on the pot and allow the spinach to steam and wilt- this is a quick process. Once the spinach is wilted, place the spinach in a clean dishtowel and squeeze out any excess liquid. Top the mushrooms with the wilted spinach, dress with the hollandaise sauce and sprinkle paprika on top. Serve.