Last Hump Day Drink Wednesday during VeganMoFo! Can you believe that in less than a week it will be over until next year? I wanted to save this recipe for the last pick-me-up drink because it is sooo good. This is my vegan version of the famous Pumpkin Spice Latte.

Unfortunately for us vegans, the syrup that Starbucks uses is not dairy-free (even when you get your latte with soy milk). Sighhh….guess I won't be buying any $5 coffees this Fall (oh darn!) Turns out there are so many at-home versions of this drink so I decided to test some out. Now, I'm sure all the PSL die-hards will say that this isn't like the real deal but you can make this version faster than waiting in line for one.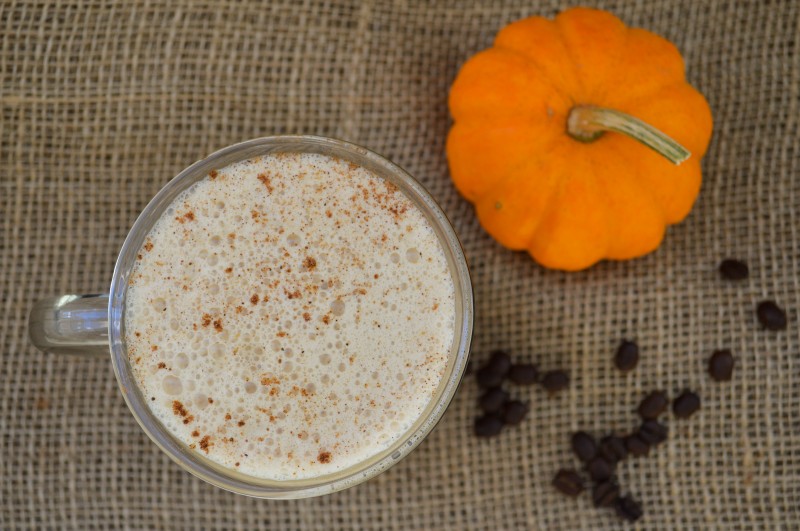 Mark loves the Starbucks drink so desperately asked me to veganize it for him. It was interesting to note that the real PSL contains no real pumpkin. What is it about Fall and pumpkin-everything only to abandon it until next year?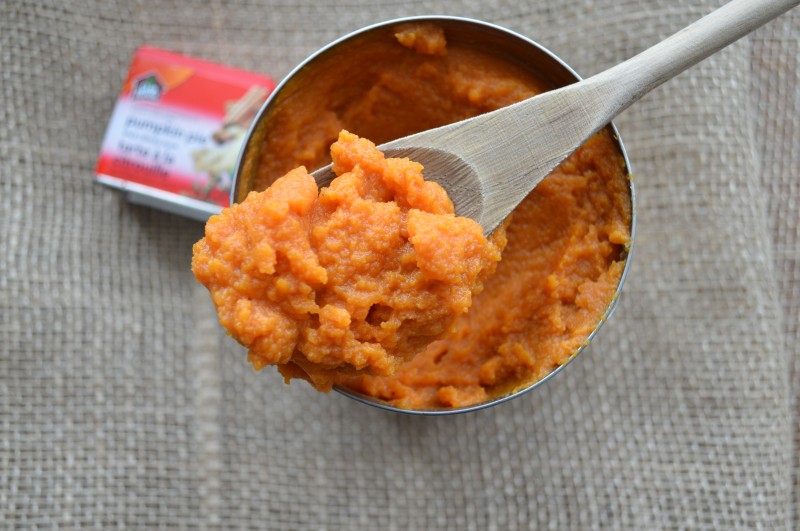 This version does have real pumpkin and a special little method to foam it up! I heated the ingredients in a small saucepan and when very warm (don't let the milk boil!) I poured it into my blender which created a great foamy top. If you are fancy and have a milk frother by all means use it but the blender worked amazingly well for those who don't own that gadget. Plus pouring it from the blender it a mug is much easier than from the saucepan. Sprinkle the frothy top with a pinch of pumpkin spice, curl up with a thick novel, a comfy blanket and enjoy.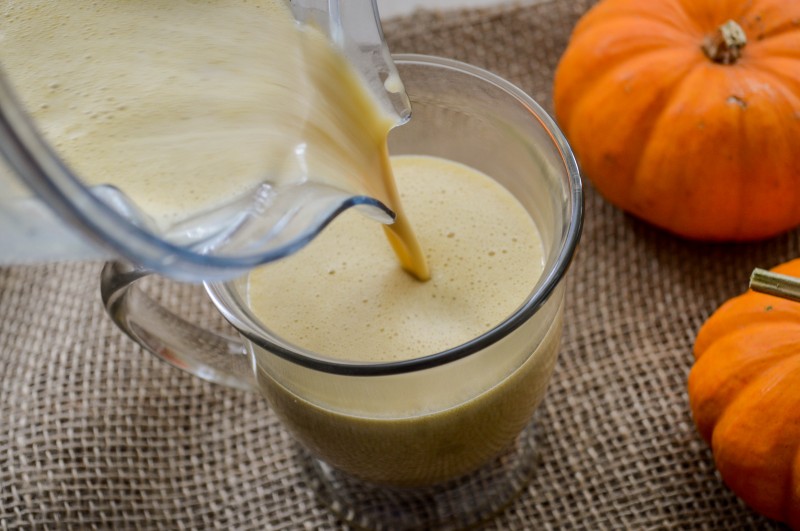 Happy (officially!) Fall! Do you enjoy pumpkin recipes during the year or just Fall specific?
Creamy Vegan Pumpkin Spice Latte
2014-09-23 12:59:48
Serves 2
Oh-la-la for pumpkin spice! This latte is so creamy and spiced you will be so pleased that it is Fall. Who needs to wait in line when you can make it at home? This recipe served 2 large mugs, about 3 cups.
Ingredients
2 cups unsweetened almond milk
2 tablespoons pure maple syrup
2 tablespoons pumpkin puree
2 tablespoons coconut milk white solid (optional but makes it so nice and creamy!)
2 ounces espresso or 4 ounces strong coffee
1/2 teaspoon pumpkin spice + more for sprinkling
Pinch of fine grain sea salt
Instructions
In a small saucepan over medium to medium-low heat, add all the ingredients and whisk occasionally until mixture is very warm. A gentle steam should rise but not simmer or boil about 6 minutes.
Transfer mixture to a blender, leaving some room at the top for steam and blend on high for 30 seconds. Reheat in the now clean saucepan if preferred but I found it a good temperature out of the blender.
Pour into the serving mug and sprinkle with pumpkin spice. Serve!
Notes
The pumpkin will settle to the bottom of the mug so just stir it every so often when you are drinking it.
Sprouts & Chocolate http://www.sproutsandchocolate.com/