Fall is here: scarfs worn and layered on cold nights, thick knitted sweaters, the crunch of fallen colourful leaves under my knee-high faux leather boots, the cozy feeling of a heavy blanket while marathoning Netflix, unshaved legs and…….cough cough…
Oh no.
It is here again.
The Man-Cold.
Every change of season Mark gets a cold and this season is no different. My 6-foot tall, bass playing, whiskey drinking, straight razor shaving boyfriend suddenly becomes a sniffing, sneezing, whiny baby. It may seem like I am complaining but I am just stating facts here people.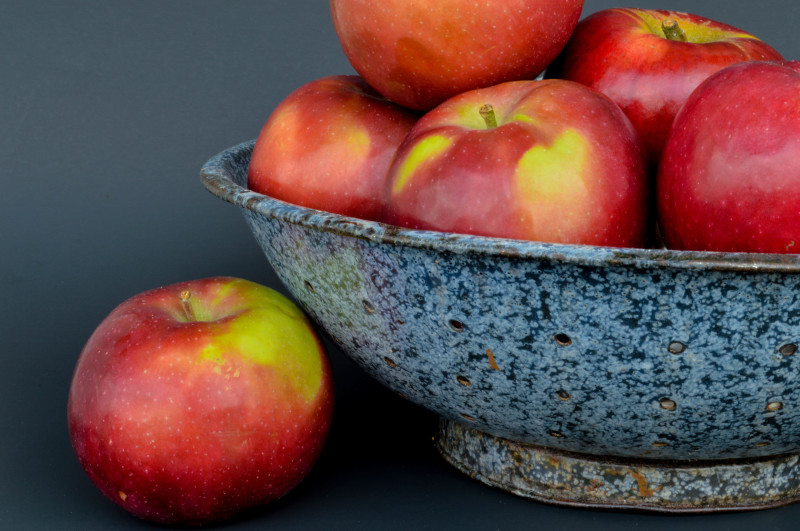 The infamous Man-Cold is when a man shows symptoms of a typical cold but with coping skills and social grace out the window. Mark hogging the whole bed and blankets, a mountain of booger laced tissues on nightstand, video games out and he dresses like The Unabomber in pajama pants and yet I love him enough to make him his favourite "man-cold" drink, a Hot Toddy.
This drink has been served to Mark since he was probably too young to drink but in his Scottish household whiskey is generally the answer for most things. His mother has zero patience for whiners and doesn't believe in indulging the man-cold. My kind of woman.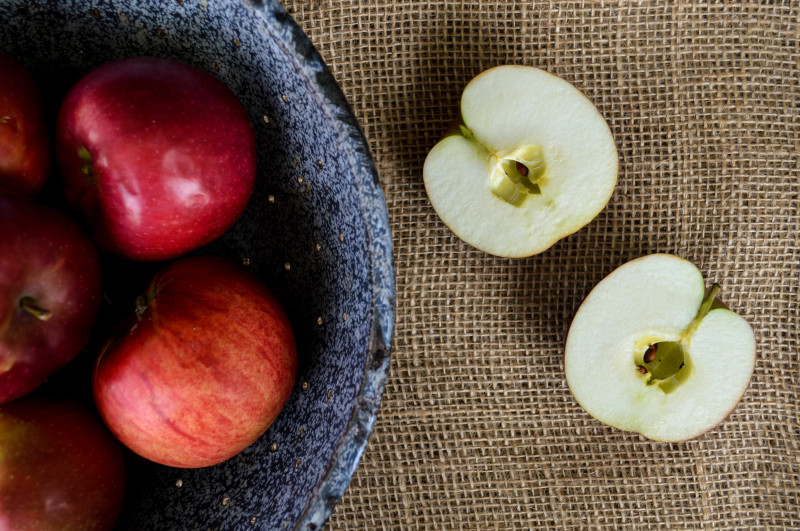 Cold medicine makes both he and I weirdly groggy, tired and cranky so we try not to take it. We rely on the old-fashioned methods of hot water bottles, baths with Eucalyptus oil, green smoothies, herbal teas, Neti pots and pajama pants. It isn't pretty but it does work. I was never a fan of the traditional Hot Toddy, the mixture of hot water, honey, lemon and whiskey never really did it for me. I knew I could make a better one with a little more healing power. Since Mark LOVES apple cider so why not mix the two with a little healing help from ginger, extra lemon and spices? It worked so wonderfully and is Man-Cold Approved! Hooray!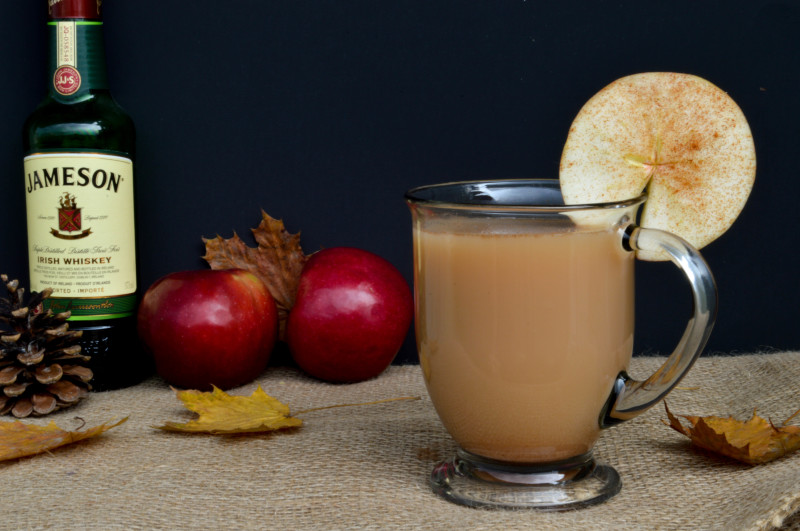 With a Man-Cold gone, everyone is a lot happier except Barb who very much enjoyed the cuddles from a sick Mark. Until Winter…..
Warm Apple-Ginger Toddy
2014-10-29 19:05:57
Serves 2
This drink is a mix of a Hot Toddy and Apple Cider with a little more healing power from spices, lemon, ginger and fresh apples. Vegan, gluten-free (no whiskey), oil-free and sweetened with dates and fresh Fall apples. This recipe makes about 3.5 cups.
Ingredients
4 red apples, destemmed and chopped (I didn't bother to core them)
3 Medjool dates, pitted
½ inch ginger, peeled
2 cups filtered water
Juice of 1 lemon
Pinch of cinnamon
Pinch of cloves
1-2 ounces Irish whiskey (optional: Jameson Irish Whiskey is vegan! For gluten-free: omit the whiskey or just add a non grain liquor).
Instructions
Add the first 4 ingredients to a high power blender and blend until smooth.
Set the nut milk bag into a wide deep bowl and gently squeeze out the juice while having a firm grasp on the opening of the bag.
Discard pulp and add in the lemon juice and spices to the juice.
Transfer the juice to a medium saucepot and warm over med-low heat until a gentle steam appears. Do not boil!
Add the whiskey to a large mug and pour in the warmed liquid. Sip slowly and feel better.
Notes
The whiskey is optional or add another liquor if you aren't a whiskey fan.
If you have a juicer, feel free to use it verses the blender/nut milk bag option.
Sprouts & Chocolate http://www.sproutsandchocolate.com/