I own a lot of cookbooks. Probably too many. When reading today's prompt, I looked at my shelves and asked myself which one of these books I love the most; I don't have an answer. Each one is special to me in a different way and I have invited them all into my kitchen at one time or another. I tend go through phases of each book, committing fully to one book for a few meals and then switching to another.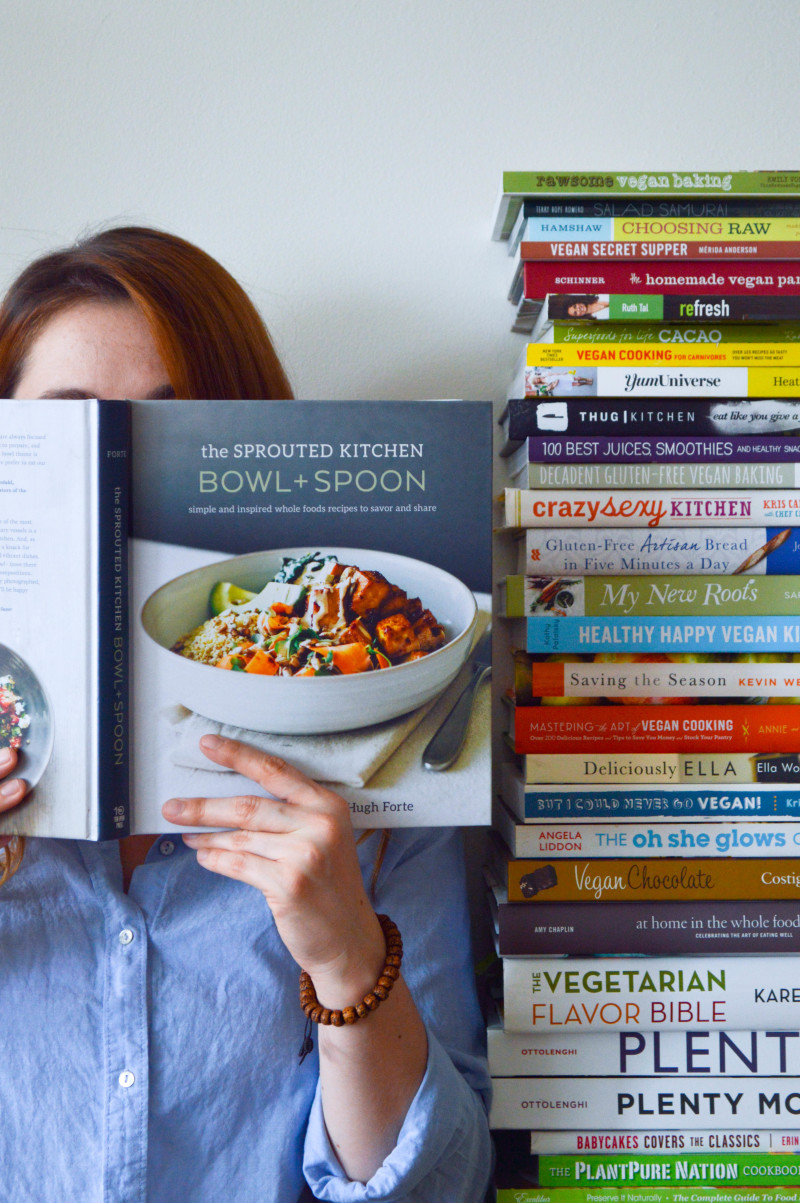 I bring them with me to my desk, reviewing recipes to make or adapt to my liking, I bring them to bed and Mark puts them back onto the bookshelf when I, inevitably, fall asleep while reading. I believe that a well written cookbook can make a reader feel like they are in the kitchen of the writer. Writing a cookbook or blog is inviting people into an extension of their home. I feel I have dined with people I have never met before by making their recipes.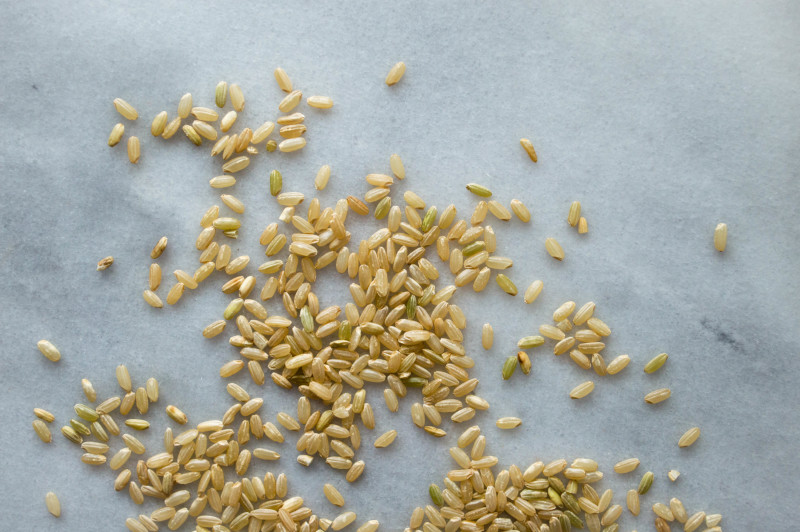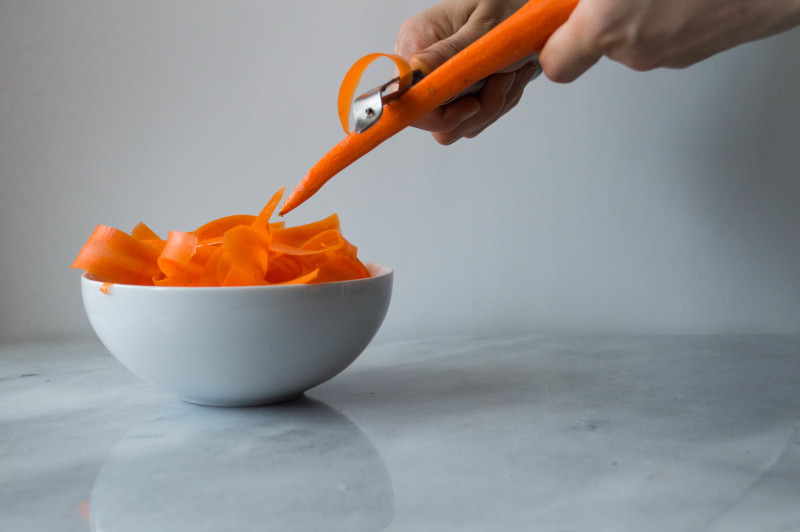 I have been following Sprouted Kitchen for quite some time now. Sara's recipes and Hugh's photography constantly motivate me to practice just that little bit more, behind the camera and in my kitchen. Their book, The Sprouted Kitchen Bowl and Spoon: Simple and Inspired Whole Foods Recipes to Savor and Share
, is one I grab frequently since Mark and I eat a lot of bowls.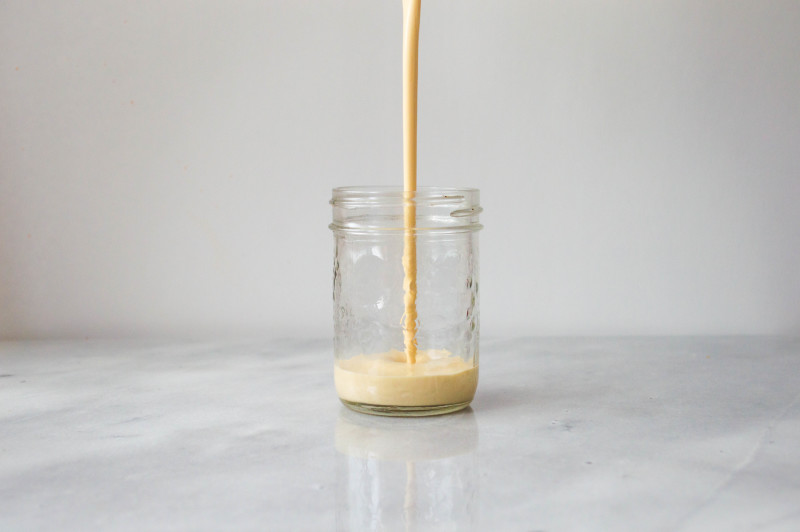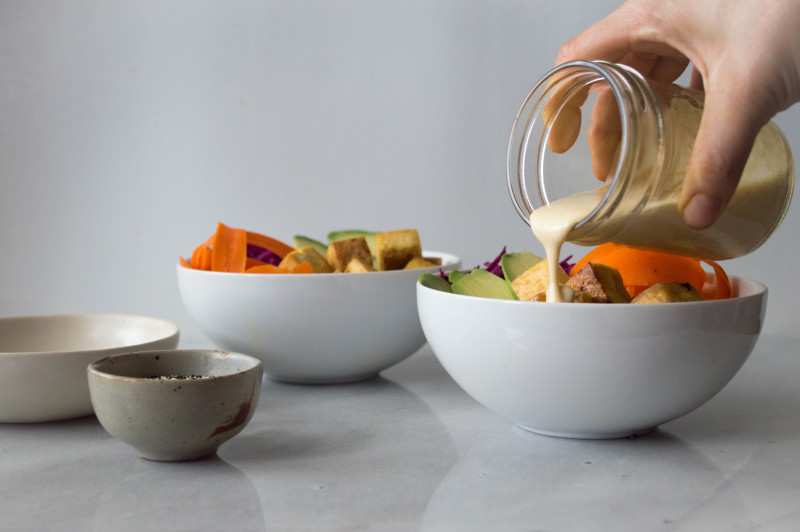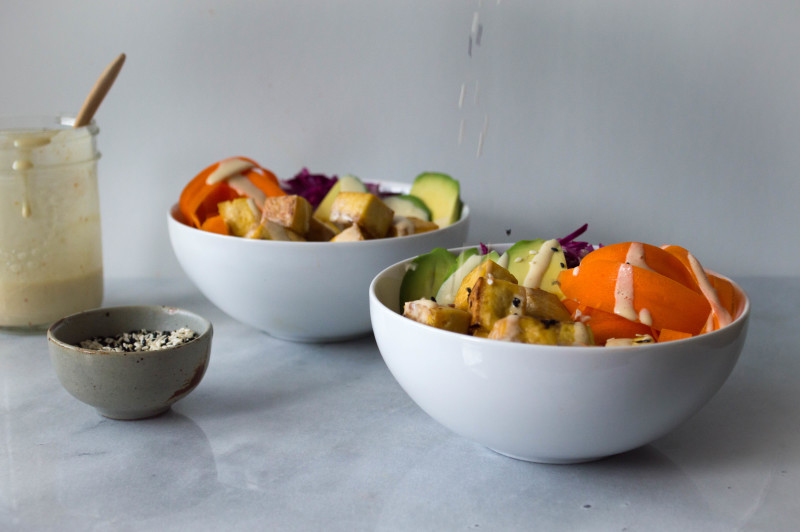 The mixture of grains, fresh vegetables, and protein, topped with a great tasting sauce fuels my body and soul. I enjoy its simplicity in making and its variations of toppings. Bowls are a big part of my weekly meal plan and with this book to guide me, the possibilities have grown tremendously.
Some may think the term "hippie" is offensive but, like Sara, I use it with the utmost endearment.
12 recipes down, 18 more to go! See you tomorrow for Day 13: Kitchen Tour. Missed Day 11? Check it out here.
Stay connected on the daily by following me on Instagram, Twitter, Facebook and Pinterest.  Made this recipe? I would love to see it! Use the hashtag #screcipe on your social media. 
FYI: This post does contain an affiliate link from Amazon. If you purchase the Sprouted Kitchen cookbook through the link, I receive a teeny commission from Amazon. It does not increase the cost to you at all. 

SC Hippie Bowl w/ Citrus Miso Sauce
This recipe doubles well so you can have leftovers for a work lunch or dinner the next day. If you don't want to use tofu, steamed edamame beans work well.
Ingredients
8 ounces extra firm tofu, pressed and cubed
1 tablespoons fresh lemon juice
2 teaspoons toasted sesame seed oil
1 teaspoon pure maple syrup
Fat pinch of red chili flakes
¼ teaspoon fine grain sea salt
1 cup short grain rice
2 carrots, peeled, trimmed, and shaved into thin ribbons
2 cups finely shredded red cabbage, massaged in 1 tablespoon fresh lemon juice
½ ripe avocado, cut into sliced
Black or white sesame seeds (optional)
Red chili flakes, if you like it spicy (optional)


Citrus Miso Dressing:
¼ cup raw cashew butter
⅓ cup fresh orange juice
2 tablespoons fresh lemon juice
1 tablespoon white miso
1 tablespoon toasted sesame seed oil
3 teaspoons pure maple syrup
Red chili flakes, to taste
Instructions
Preheat the oven to 400 degrees and line a baking sheet with parchment paper.
Rinse and drain the rice. Add it to 2½ cups of boiling water, bring back to boil, turn down heat, cover, and simmer for 30 minutes or until the rice is tender. Drain any excess water and fluff the rice.
While the rice is cooking, toss the cubed tofu in the lemon juice, sesame seed oil, syrup, salt, and chili flakes. Bake for 20 minutes until crispy, flipping halfway through.
Meanwhile, add all the ingredients for the sauce in a blender. Blend until smooth. Set aside until you are ready to dress your bowls.
While the tofu and rice are cooking, prep your vegetables.
When the rice is tender, add it to the bowls, then the veg and cooked tofu, and dress with Citrus Miso Sauce. Add sesame seeds and chili flakes if you desire.