How is it April 2nd already? I have been hypnotized by the sun shining and the fact that it is not minus a zillion degrees out! My apologies but you can't blame a girl for wanting to be outside picking up some spring produce, fresh cut flowers and drink the now very occasional Americano and vegan cookie.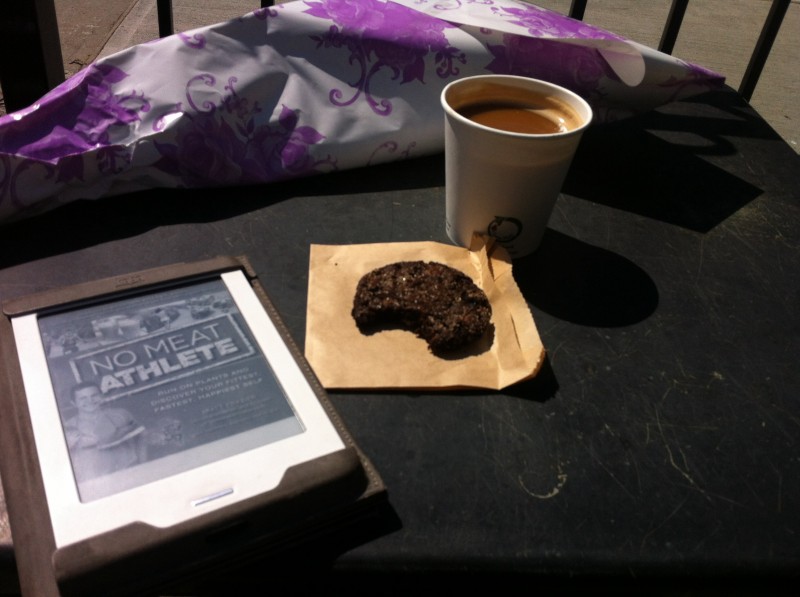 This is my Love It! List for March and maybe you have tried/seen some of these things before but if not, go and be brave! You might just like it….
Disclaimer: I have purchased (unless otherwise specified)  all these items with my own money. I can't exactly suggest you go spend your money on an item or service if I haven't spent my own on it. Makes sense right? If a company or person does send me something to try out, my opinion will not be persuaded and I will write honestly.
No-Meat Athlete
I had heard about Matt Frazier before but once I found out he was a runner I quickly forgot about him. I just don't run. Well, I didn't until my friends convinced me to sign up for the Colour Me Rad 5k in Toronto this May. I don't know how they convinced me to do this…probably all the wine we had been drinking but nevertheless I woke up groggy and with blurry vision saw my confirmation email the next morning. Oh damn what have I done?
I went to No Meat Athlete for guidance. His site is beautiful, interactive and I saw he had a book out as well. Normally I would go out to a bookstore and get a hardcopy but I felt I needed it right that second so I purchased it on my Kobo.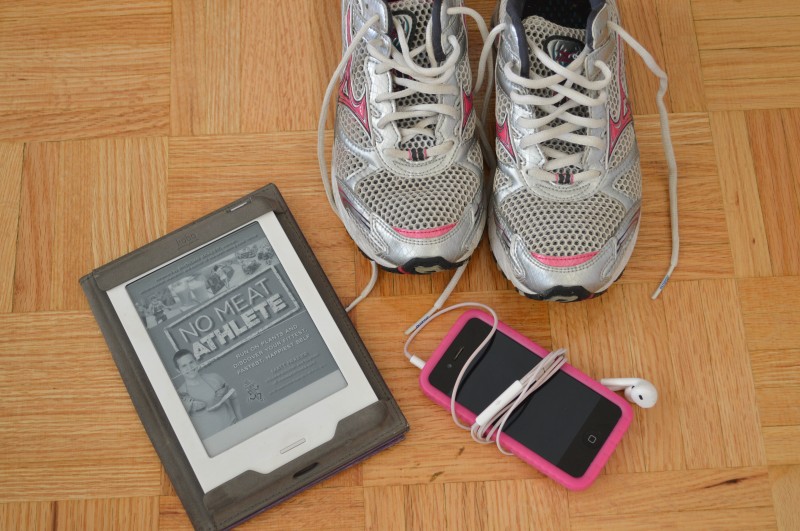 I am so glad I did! His writing is encouraging without being preachy and he does crack a few jokes in there, which is great when approaching a daunting task. Turns out he was just like me at one point: a non-runner but with some help of his friends he became one. Sounds familiar.
Not only is there running advice, how to map a run, breathing and foot techniques but also recipes! All plant based fuel to get you out the door and running! (Lightly jogging at this point)
He has advice for all levels of runners from the non-runner (moi) to the UltraSuperDuperYouMustBeCrazy Marathon runner (Matt). With spring finally here, its time to kick off the dust on those expensive sneakers you have at the back of your closet (you know they are in there) and get outside. Walk, jog, sprint or chase your kids around; whatever it takes to get you moving!
Check out his site at: http://www.nomeatathlete.com
 Springtime
A glorious heck yes to that blue sky and muddy yellow grass! It is finally here. I took my heavy-duty coat to the dry cleaners and it is packed away until next winter so it is officially Spring. See you later -30 degrees! Make way for tulips and all things green!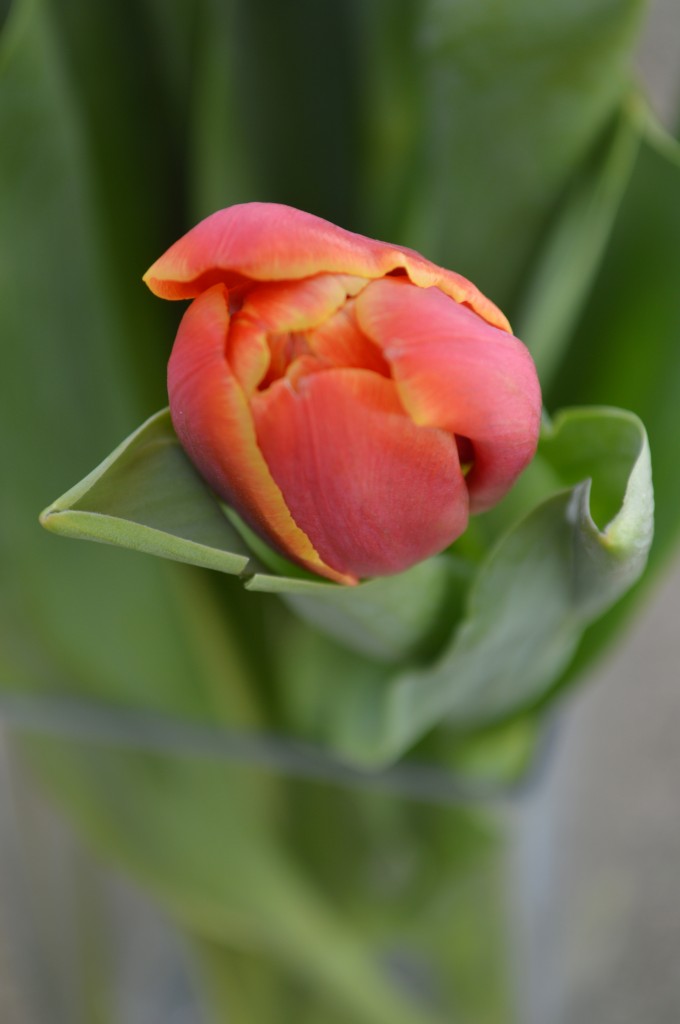 Speaking of all things green, it is time to do a little Spring-cleaning as well. Open all your windows and get rid of that stagnate apartment air, dust off that book shelve and finally take that bag full of clothes to Goodwill (I know you really meant to do it last month). Starting anew both inside and out. Delicious foods will be in bloom soon enough: mint, peas, asparagus, tender greens and Meyer lemons are going to be in season. Eat your fill of these fresh ingredients and feel the sunshine on your face. Get ready for Sprouts and Chocolate to have some seriously fresh Spring recipes!
Mama's Earth Organics
I have been a customer of Mama's Earth Organic for the past year and I think I am in love. Every week on my area's delivery day their bright purple van turns onto my street and brings me fresh organic produce. Truth is, I don't drive so grocery shopping is a pain since I can only buy what I can carry home which is sometimes a good thing except when you want to buy canned tomatoes or butternut squash. Here's where Mama Earth comes in handy. They deliver right to my door, literally I open my apartment's front door in my high-rise building and there is my delivery guy with a huge Rubbermaid container filled with heavy produce.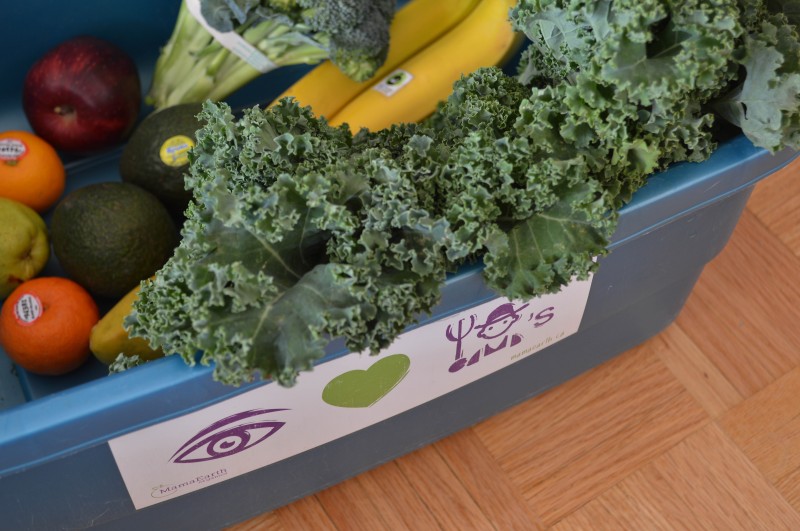 Yay no more broken blood vessels on my arms and shoulders from lugging a backpack full of groceries up the hill to my building. Once on a particularly icy day I slipped backward, landing on my grocery filled backpack and laid there on the sidewalk like an overturned ladybug. Needless to say it was fairly humiliating but Mama Earth has saved me from further embarrassment.
They have a wide range of options from bin size, breads, grains, pantry items and canned food. I recently bought a case of whole canned tomatoes and they came in handy for quick meal prep. They deliver across the GTA and if you aren't from around here do a little digging to see if there is a deliver CSA in your area.
Check out their website at: http://www.mamaearth.ca
Ancho Chili Powder
Boy this spice packs a fiery but flavourful punch and I am so addicted to it! Canned chipotle peppers in adobo sauce are absolutely delicious but can be hard to find in some areas or perhaps you don't want a whole can if you are new to spicy cuisine. Ancho chili powder is a great substitution and not lacking any flavour or heat compared to the canned or dried whole peppers. You can purchase ancho chill powder just about everywhere but if you haven't tried it before buy it from a bulk store so you can buy a little bit and see how you like it. The powder itself should be handled carefully since when it touches your skin it can burn like a mofo. Take my word on this.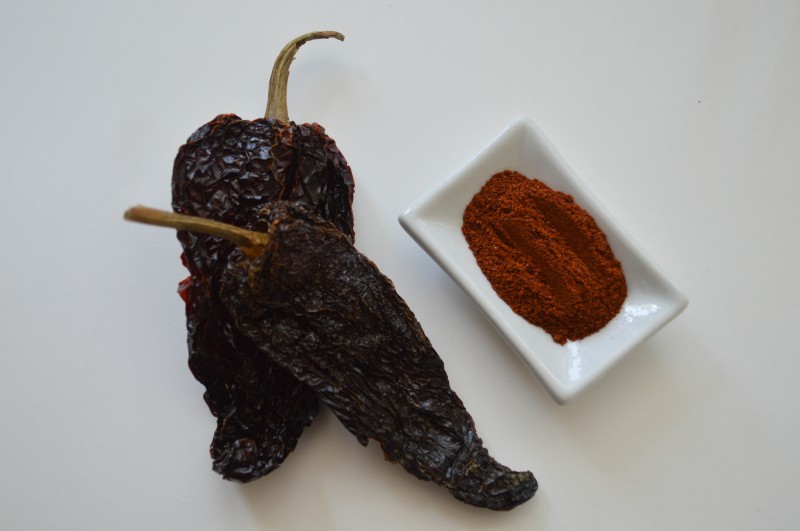 Don't confuse ancho chili powder with regular chili powder; ancho chili powder is from ground up anchos but chili powder is a mix of different spices. This is a great addition to your spice rack and can be added whenever you need some sweet heat to your dish.
Here are some recipes that I use ancho chill powder in:
Smoothie Breakfast
I can proudly say I have had a smoothie for breakfast all week, thanks to Matt Frazier for the advice. Breakfast for me is something I really don't put much thought into since I am barely conscious and my only goal in the morning is to get out the door with all my school and work stuff. The roar of my Vitamix calls to me and I sip my green packed smoothie on the subway on the way to school.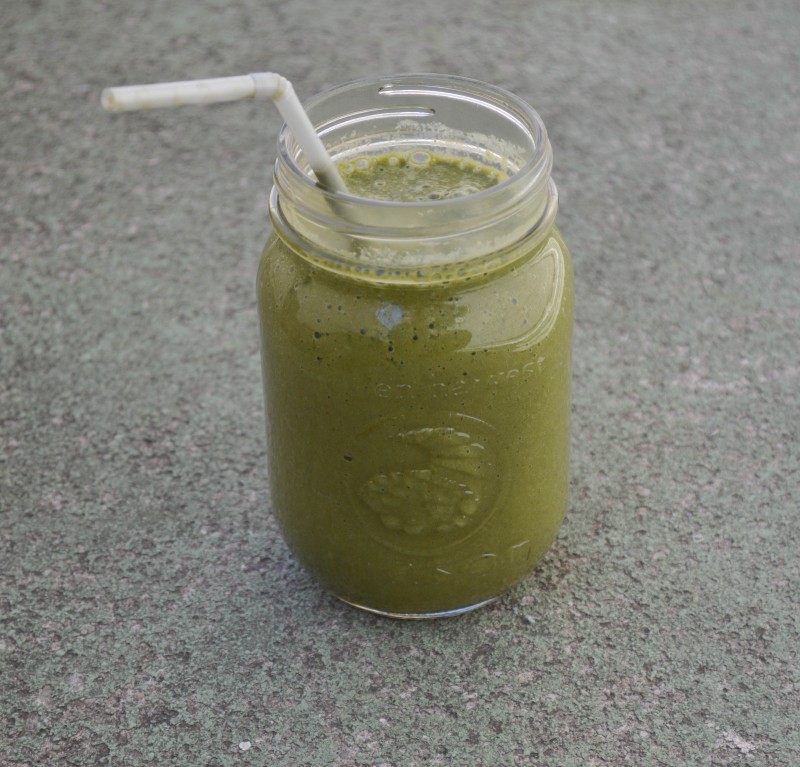 For some reason I thought I couldn't put smoothie recipes up on my site since I had never used a recipe for them. I usually just put together whatever I have in the fridge, blend away and I'm on my way out. Some look positively horrific but taste delicious, I promise. After some tinkering and tweaking of smoothies recipes, I think I finally have a few recipes down to post so prepare for some deliciously fresh smoothie recipes coming your way. It will energize you much more than the regular cup of coffee or tea and after reading this article found on Kris Carr's website, I knew I had to bite the bullet and give up the joe. Smoothies have energized me more than I thought they would and now I don't get so sleepy or grumpy around lunchtime.