This all-purpose gravy tastes great on everything: mashed potatoes, roasted Portobello mushroom steaks or a piece of bread to soak up the last remains of your dinner plate.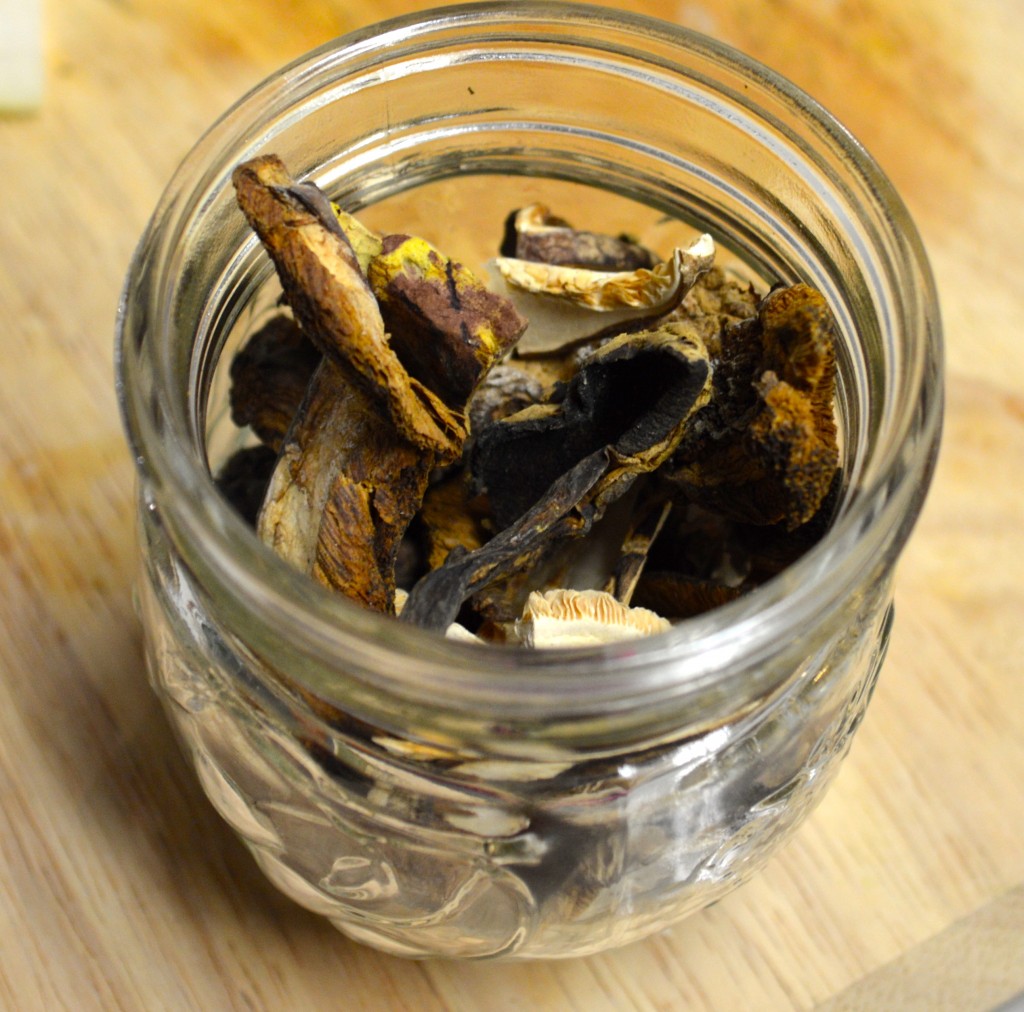 Porcini mushrooms are essential for this gravy and should not be skipped. I got mine from Tutti Frutti in Kensington Market. It is a part health food store but has a good selection of hard to find bulk items.

Makes 2 cups
 ¼ ounce dried porcini mushrooms
1-tablespoon extra virgin olive oil
6-8 white button or cremini mushrooms, chopped small (about 1 cup chopped)
1 small carrot, peeled and chopped small (about ½ cup chopped)
1 rib of celery, chopped small (about ½ cup chopped)
1 small onion, peeled and chopped small (about 1 cup chopped)
2 tablespoons Earth Balance Traditional Butter
3 tablespoons all purpose flour
1/3 cup dry sherry or dry white wine
4 cups low sodium vegetable broth
1 bay leaf
½ teaspoon fresh thyme
¾ teaspoon kosher salt
½ teaspoon cracked black pepper
In a small pot, add the vegetable stock and keep warm over low heat. Add porcini mushroom and 1/2 cup of the vegetable stock to a Pyrex measuring cup. Place in microwave for 1 minute until steamy. Let sit for 3 minutes.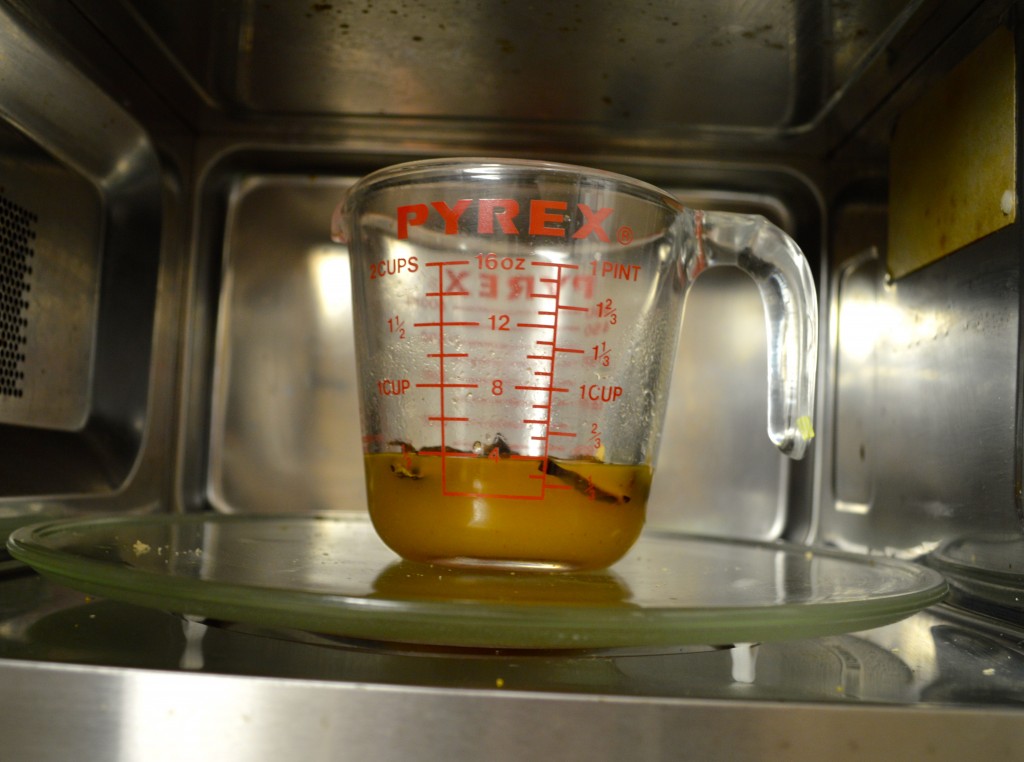 Strain the mushroom over a coffee filter lined fine mesh strainer. The mushrooms can be very gritty which you don't want in your gravy. When cool enough to handle, gently squeeze the coffee filter to get most of the liquid out. Take mushrooms out of the strainer and chop finely. Set aside the mushrooms and the stock. Throw away the coffee filter.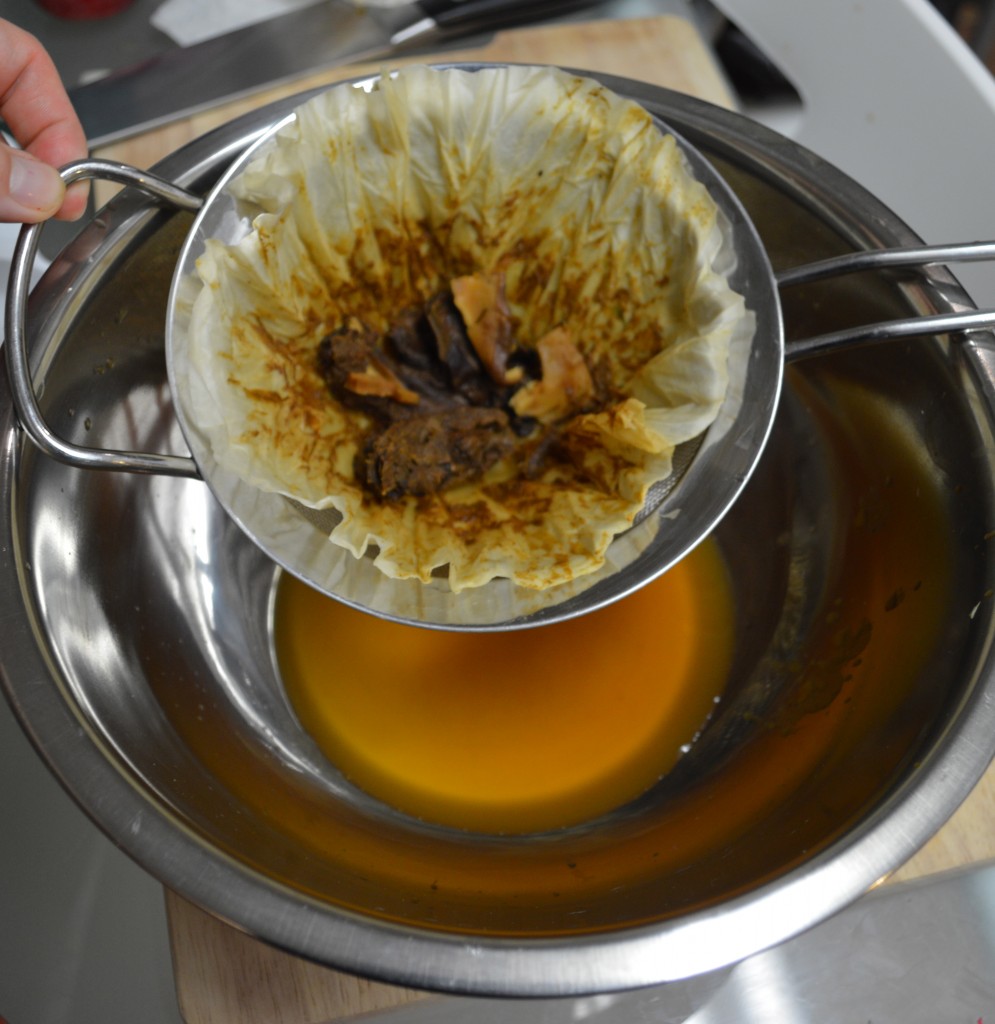 In a non-stick skillet heat the olive oil over medium heat until shimmering. Add the vegetables (except the porcinis) and cook until slightly browned, about 11 minutes. Take off heat and set aside.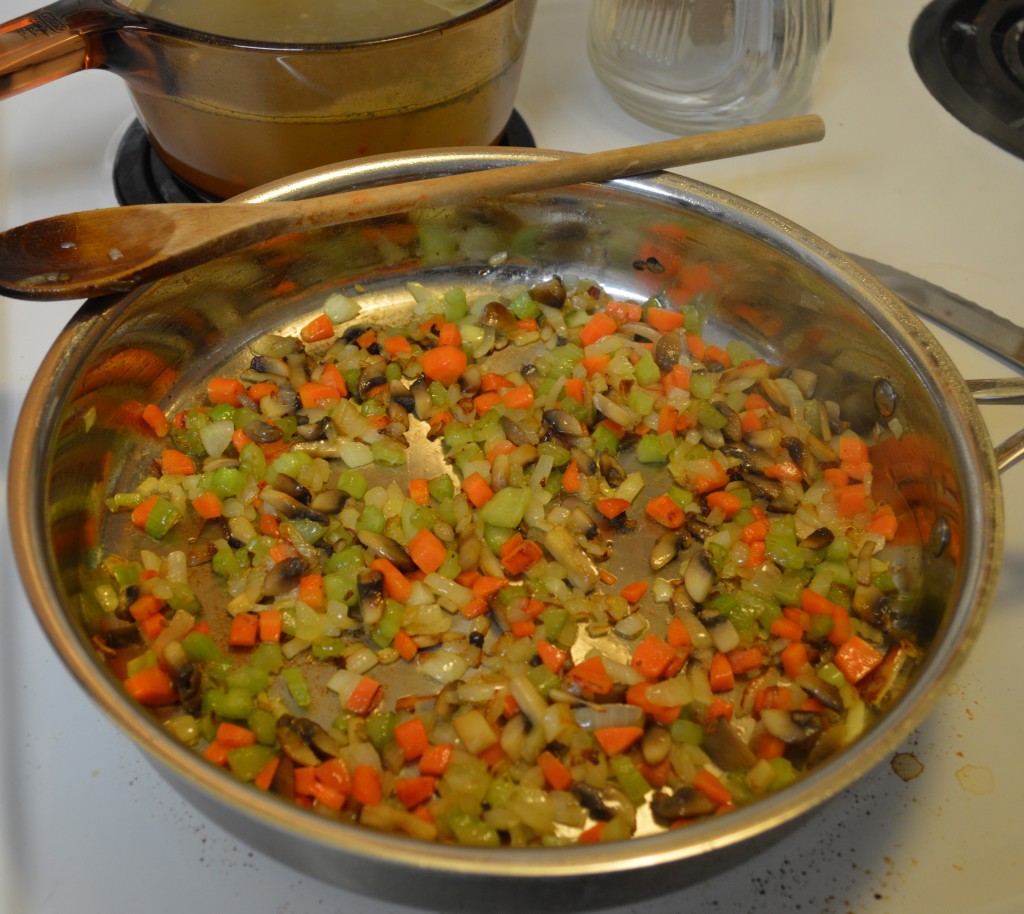 In medium saucepan, melt the butter over medium heat until bubbly. Add the flour and whisk until well combined and golden in colour, about 3 minutes. Do not let it brown or burn but it shouldn't have a raw flour smell to it. If you notice it is cooking too fast turn down your heat.
Add the vegetables including the porcini mushrooms to the saucepan and coat with the roux. When the vegetables are coated with the roux, slowly add the sherry or wine whisking constantly, it will be bubbling so please be careful. Let simmer for 1 minute. In a steady stream, slowly add the vegetable stock including the porcini stock and whisking constantly. Add the bay leaf and thyme. Bring back up to a low boil and reduce heat to medium low, stirring occasionally. Allow to thicken and reduce to about 3 cups.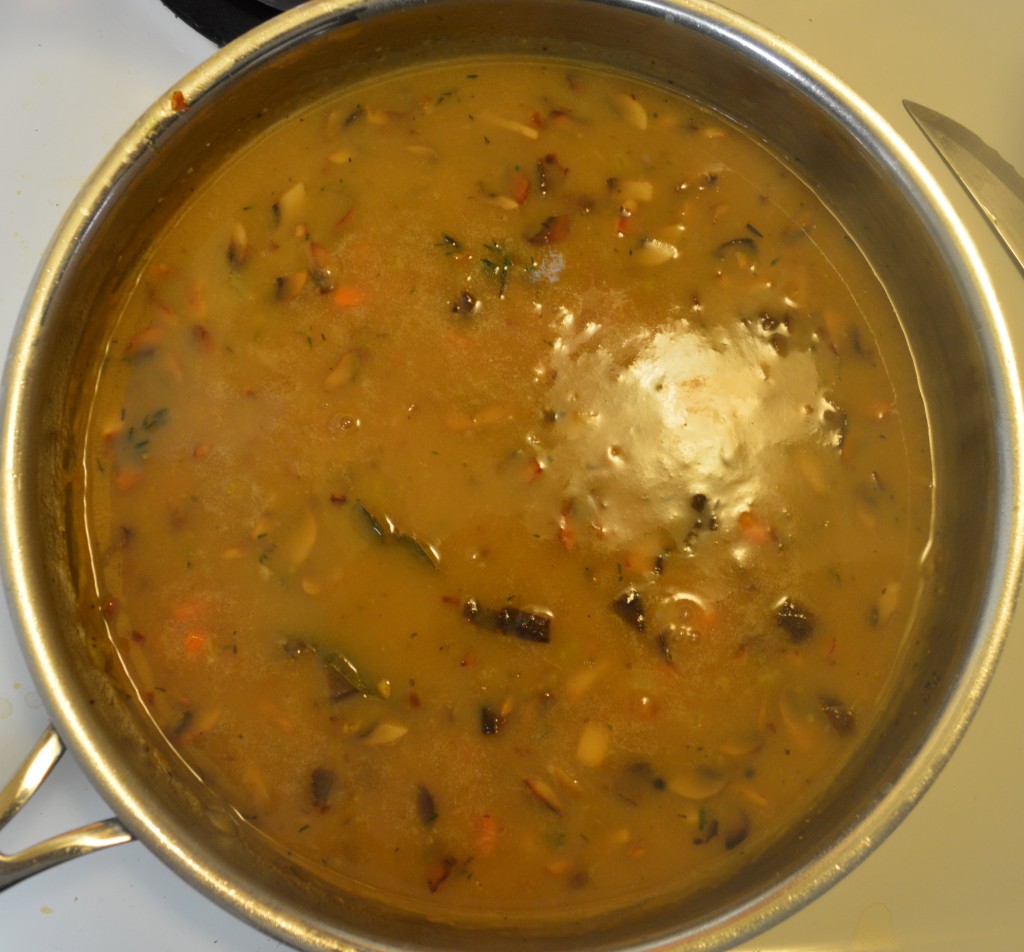 Strain gravy through a fine mesh strainer into a clean saucepan and press as much gravy as you can out of the vegetables. The solids can be thrown away after you strain them. Season with salt and pepper and serve piping hot.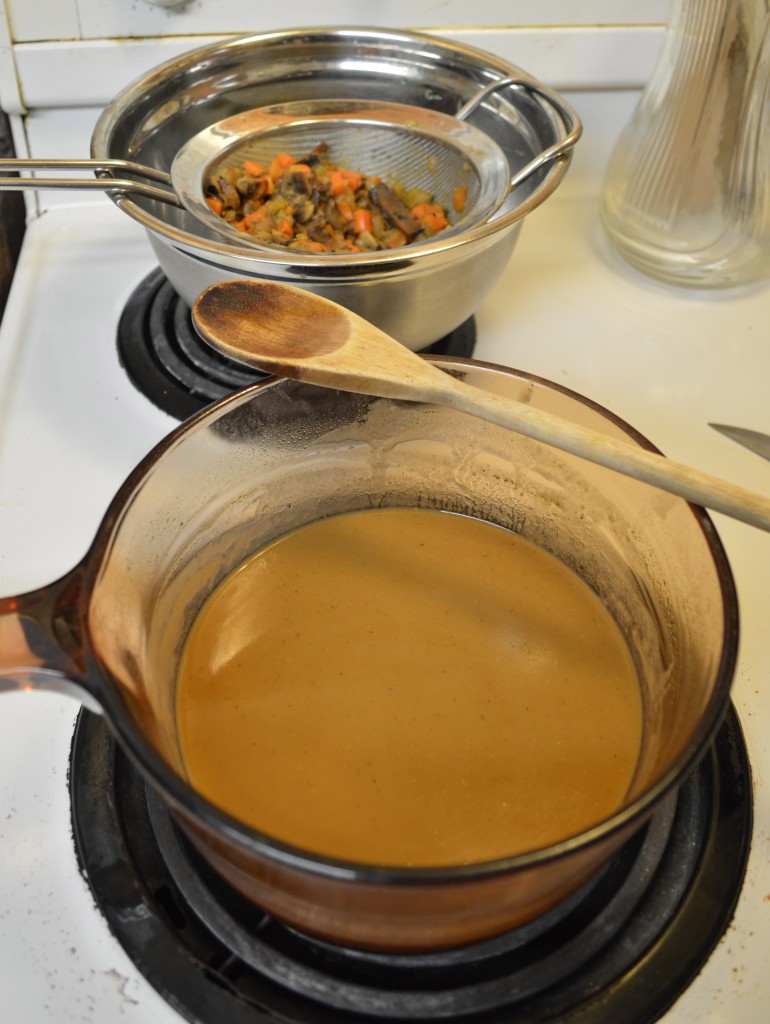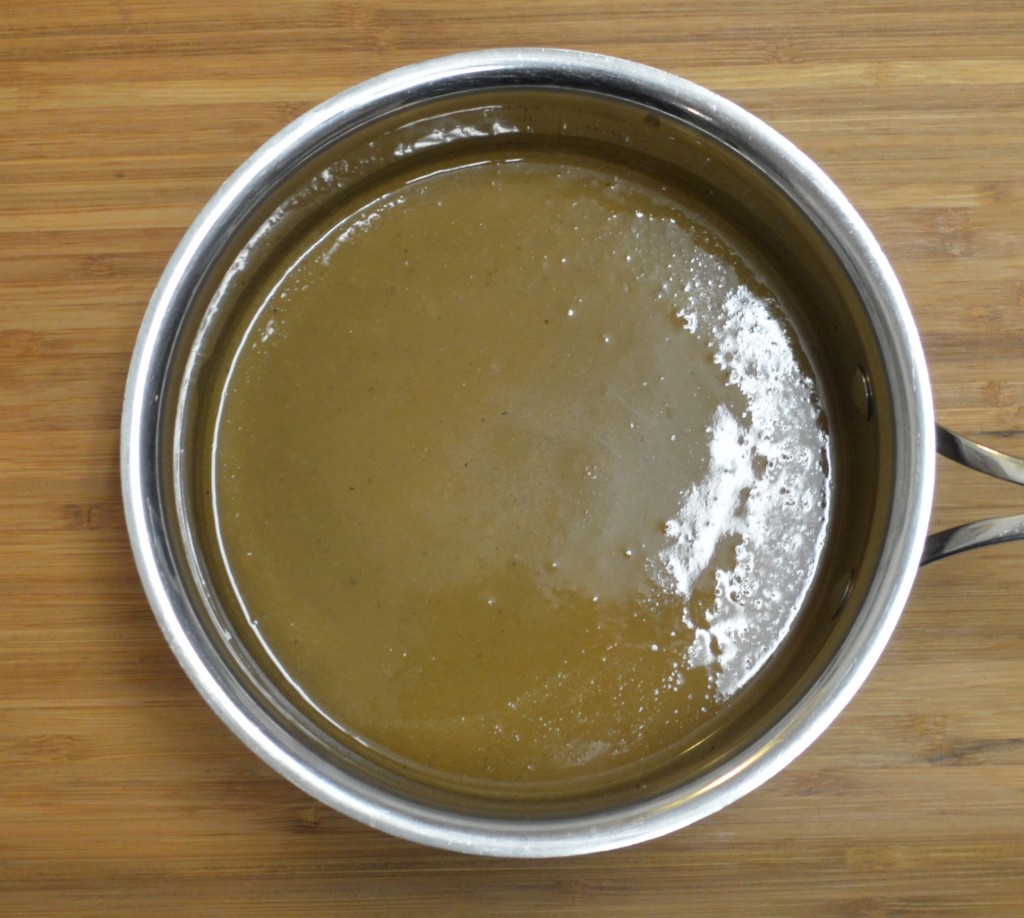 Who needs beef and pan drippings when there is a gravy just as rich as this without the need for meat? What is your favourite thing to put gravy on?