Since Mark and I had gone on vacation over a month ago we have not had a night off together. Working in a restaurant or any shift work can be grueling since your "normal" is from 4pm-12am most nights. Sleeping in until 11am is not considered a spoil but essential when you get to bed at 3am.
Thankfully this week we had a night off together. We planned a big elaborate night out on the town: dinner, drinks, and the works. When Mark got home from work the temperature had dropped considerably (down to a single digit), it was rainy and all we wanted to do was stay home and watch Netflix. Thankfully we could both agree on that. I searched around the pantry and the fridge for some movie snacks but wanted something more than microwave popcorn. I had some slightly older kale in the fridge. Little wilted, little yellowish and not acceptable for salad anymore. Not wanting to waste it I decided to make the wilted bunch into kale chips.
My mother use to make French onion dip with a container of sour cream and a Lipton soup pack mixed right into the tub. I have to admit I loved it when served with ruffle chips. I decided to make my own vegan version of this with a can of white beans, shallots, green onions and an onion stock cube (to make up for the Lipton pack).
Popcorn still made its appearance but instead of the microwave bag I popped kernels on the stovetop. Easy, fresh and I controlled the seasonings since most microwave popcorn is not vegan. I drizzled mine with melted Earth Balance butter and sprinkled it with nutritional yeast (full of vitamin B12!) and kosher salt. Cheesy popcorn? Yes please!
We cracked open some cheap beers (James Ready 5.5 which is vegan according to barnivore.com) and started our Netflix marathon of Community since we couldn't agree on a movie. We watched more episodes than I care to admit but Barb couldn't have been happier.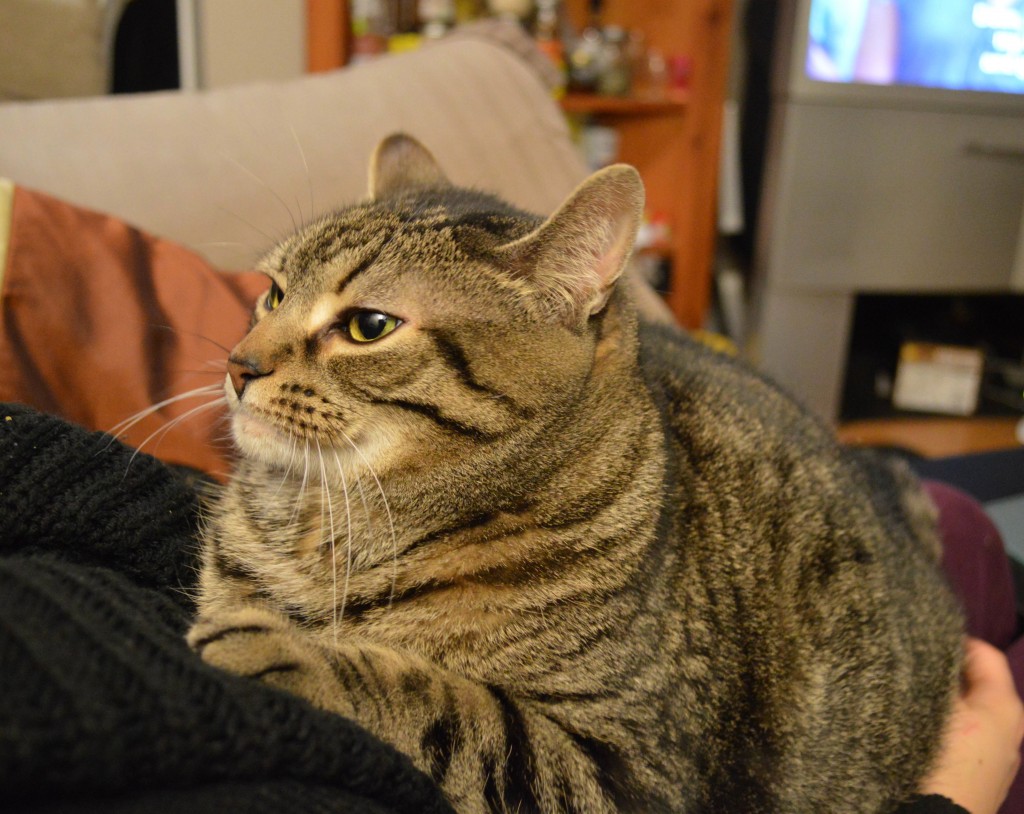 Spicy Sesame Kale Chips
 1 bunch green kale (about 8 cups loosely packed)
½ teaspoon extra virgin olive oil
½ teaspoon toasted sesame oil
1-2 teaspoons Sriracha (I used 2 but I like it spicy)
1-teaspoon sesame seeds
¼ teaspoon kosher salt
Preheat oven to 300 degrees and line 2 baking sheets with parchment paper. Cut the main stem out of the leaf and tear into bite size pieces.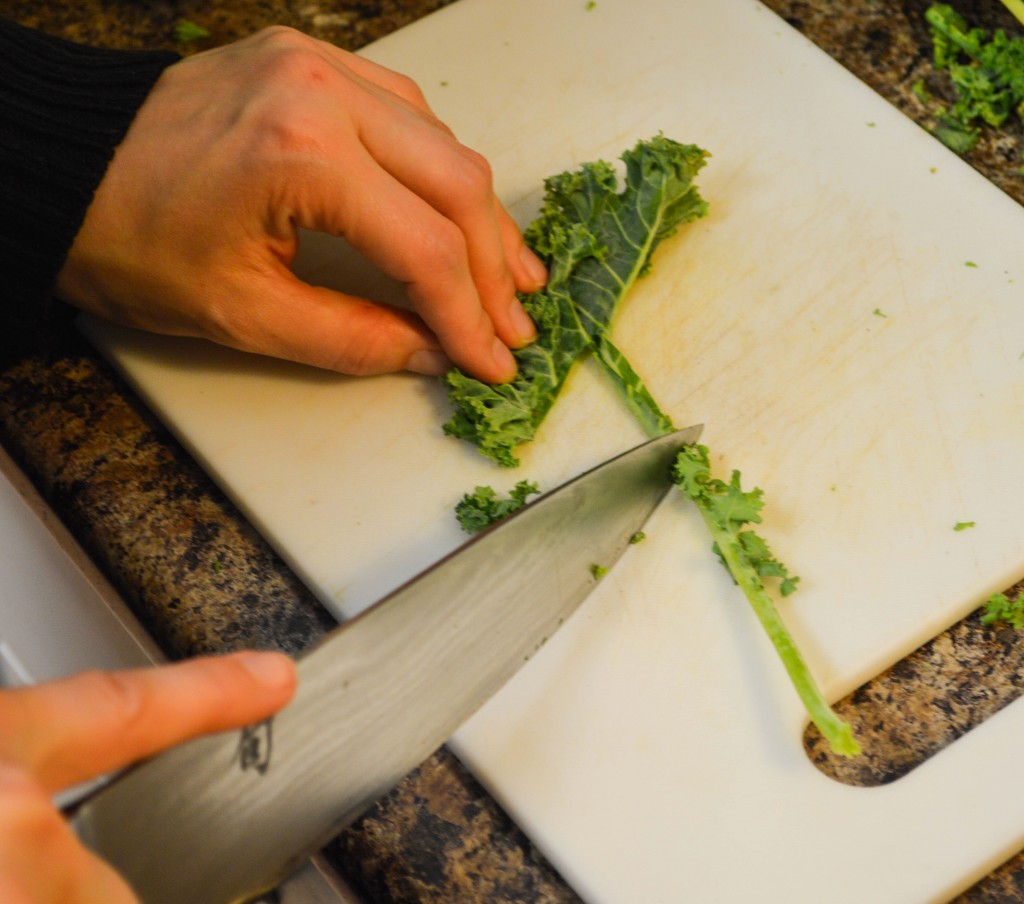 Wash and dry the kale (I just put mine through the salad spinner). Toss the kale with the rest of the ingredients. In a single layer place the kale onto the baking sheets.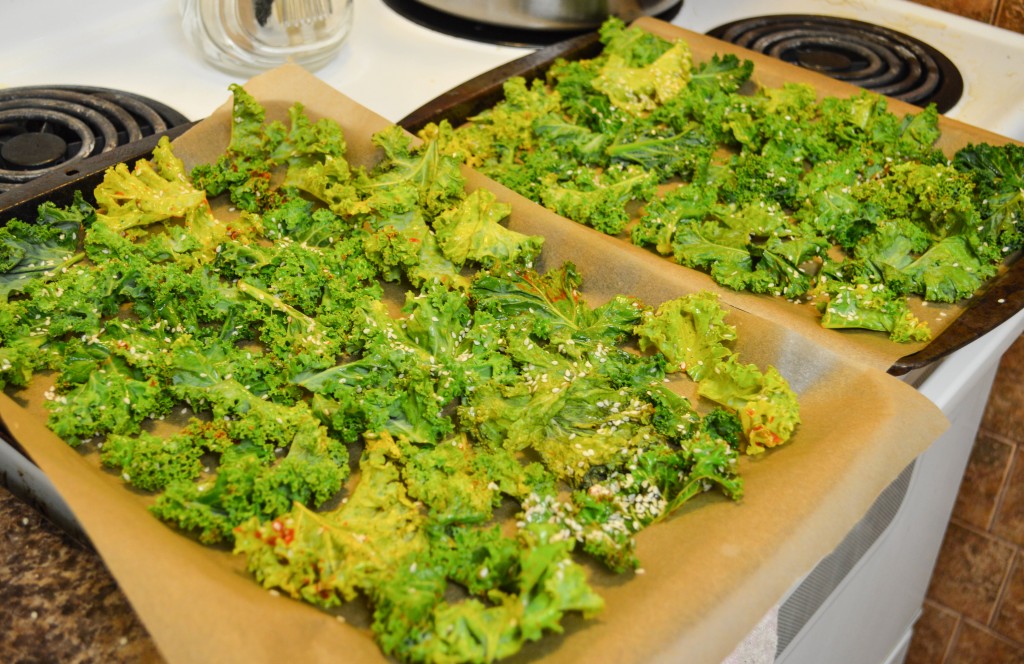 Bake for 15 minutes and rotate the pan halfway through. Serve right out of the oven or at room temperature.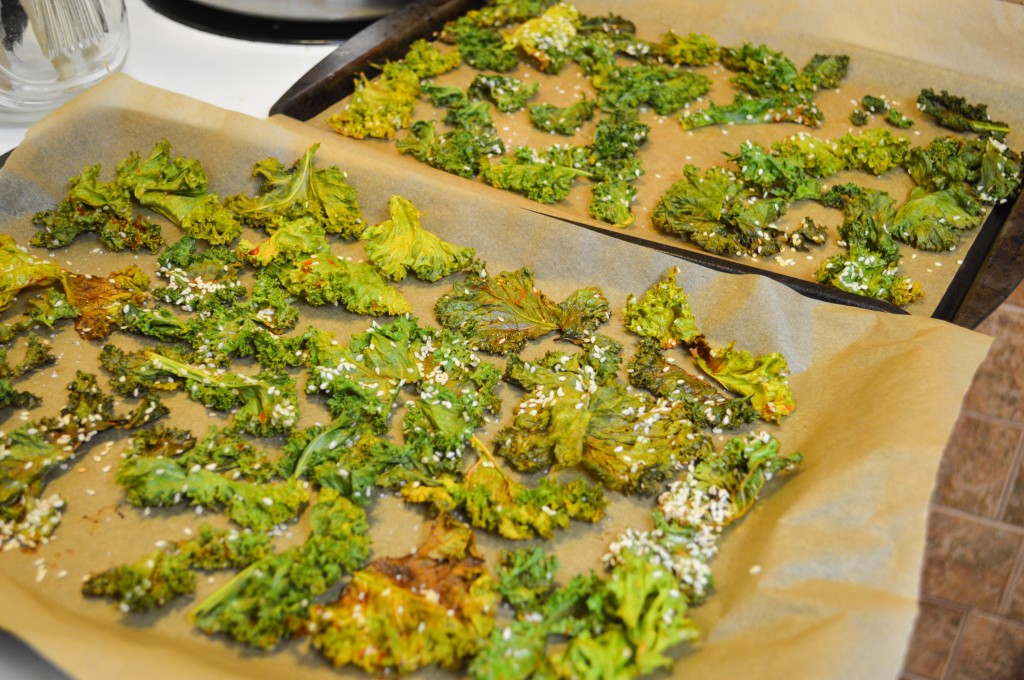 I may be guilty of eating a few before taking this picture. The kale will shrink considerably but they are crisp and delicious! A million times better for you than regular potato chips.
 French Onion White Bean Dip
 1 tablespoon Earth Balance butter
2 shallots, chopped fine
1 14 oz. can white beans, drained and rinsed well
1 onion bouillon cube or 1 teaspoon dried onion stock (I used GoBio onion stock cube)
¼ cup eggless mayo
1 cup finely chopped green onion
1-teaspoon soy sauce
1/8 teaspoon cracked black pepper
In a skillet melt the Earth Balance over medium heat until bubbly. Add the shallots and sauté for 5 minutes until softened. Add all the ingredients to a food processor and process until coarsely mixed. I did not want it to be entirely smooth but if prefer it this way just process longer.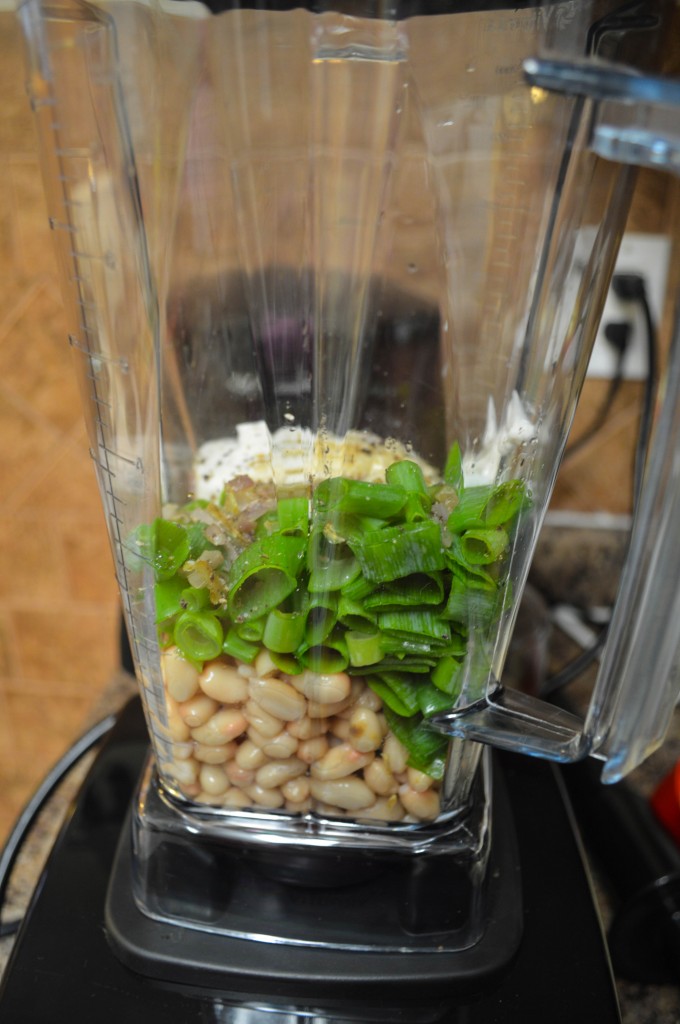 Transfer to a serving dish and serve with corn chips. Prepare to stuff your face.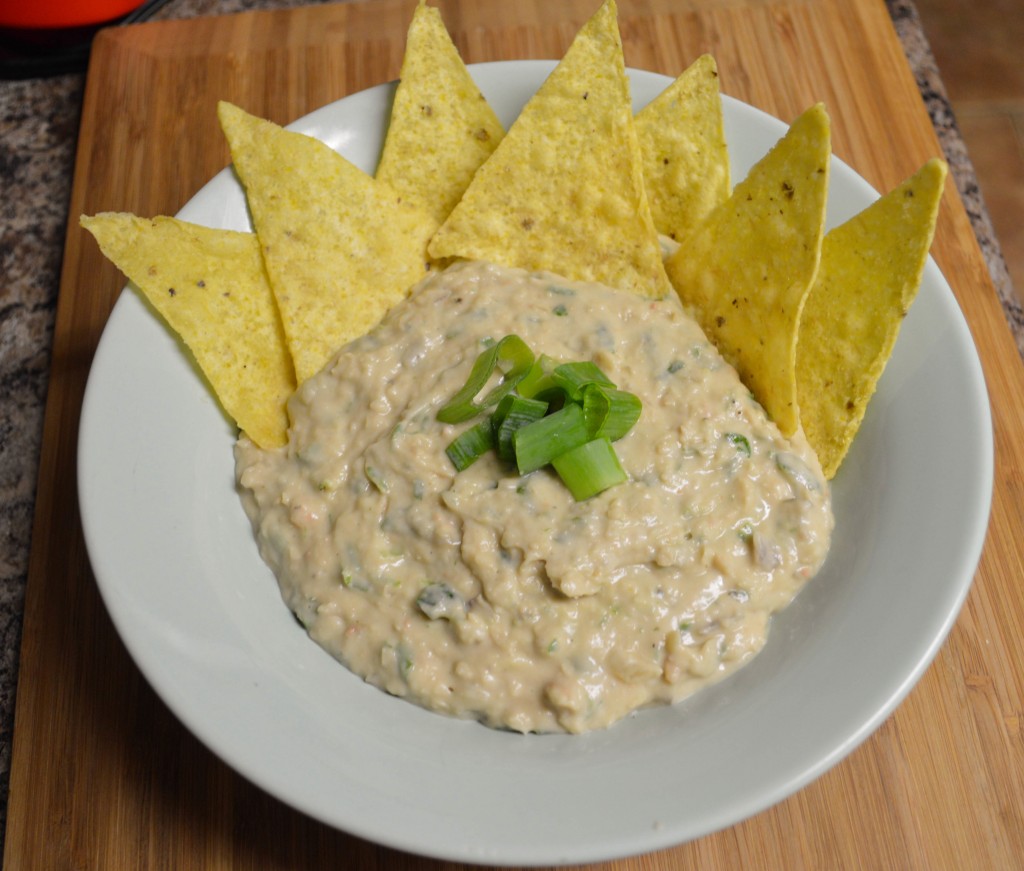 Not made in the sour cream container but it is well worth the extra dish to wash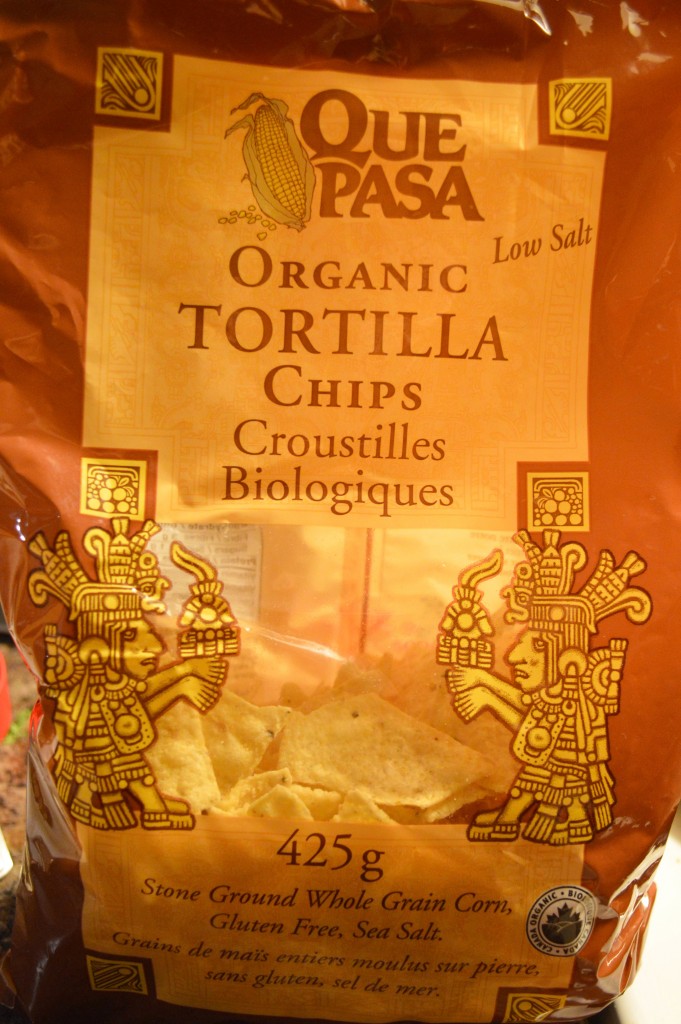 When buying corn or corn products it is always best to buy organic when you can. Corn is one of the most genetically modified foods out there.
 Cheesy Stovetop Popcorn
 3 tablespoons coconut or vegetable oil
½ cup white popping corn kernels
2 tablespoons Earth Balance butter, melted
2 tablespoons nutritional yeast
Pinch of kosher salt
In a 4 quart pot heat oil over medium heat until shimmering. Add the kernels and cover with the pot's lid. Once you hear the popping slow down or completely stop immediately take the pot off the heat and transfer into serving bowl. Add the rest of the ingredients and gently toss. Serve hot and cheesy!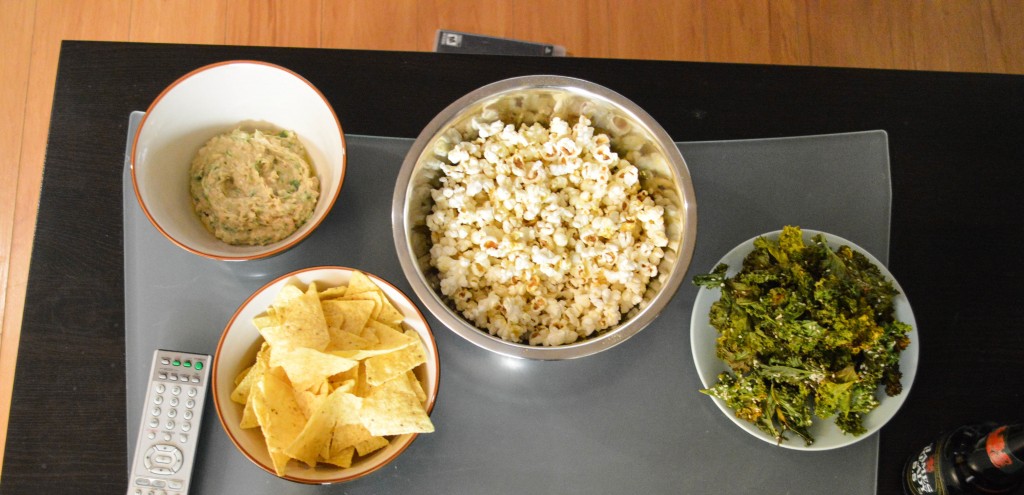 And we are all set for our Netflix night! 
What do you make for at home movie snacks? Do you find yourself going out a lot less in the colder months? Leave your comments below!