I never really liked green bean casserole except for those fried onions from the can. I did not want overcooked green beans in a heavy sauce so a quick sauté and topped with the fried leeks is all that they needed. I am sure you don't want to spend your Thanksgiving in front of the stove.
 Fried Leeks
 1 medium leek, white and light green part only
1 ½-2 tablespoons all purpose flour
¼ cup extra virgin olive oil
Kosher salt and cracked pepper
Cut the leek in half but leaving the root in tact. This will keep it together and easier to cut in pieces.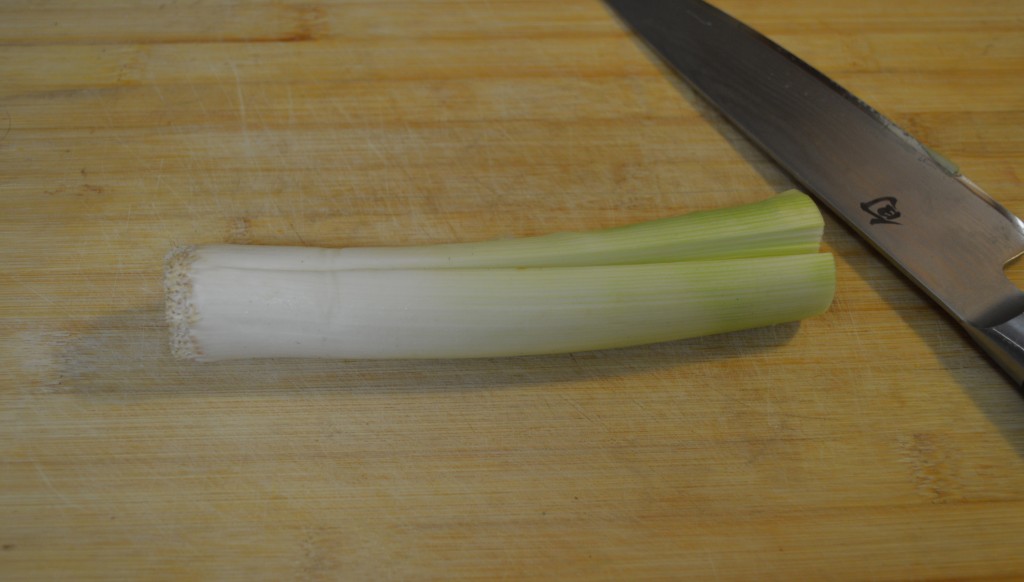 Slice leeks in very thin half moons. Throw away the root. Place the sliced leek in a medium sized bowl and fill with water. Rinse the leeks thoroughly and drain over a fine mesh strainer.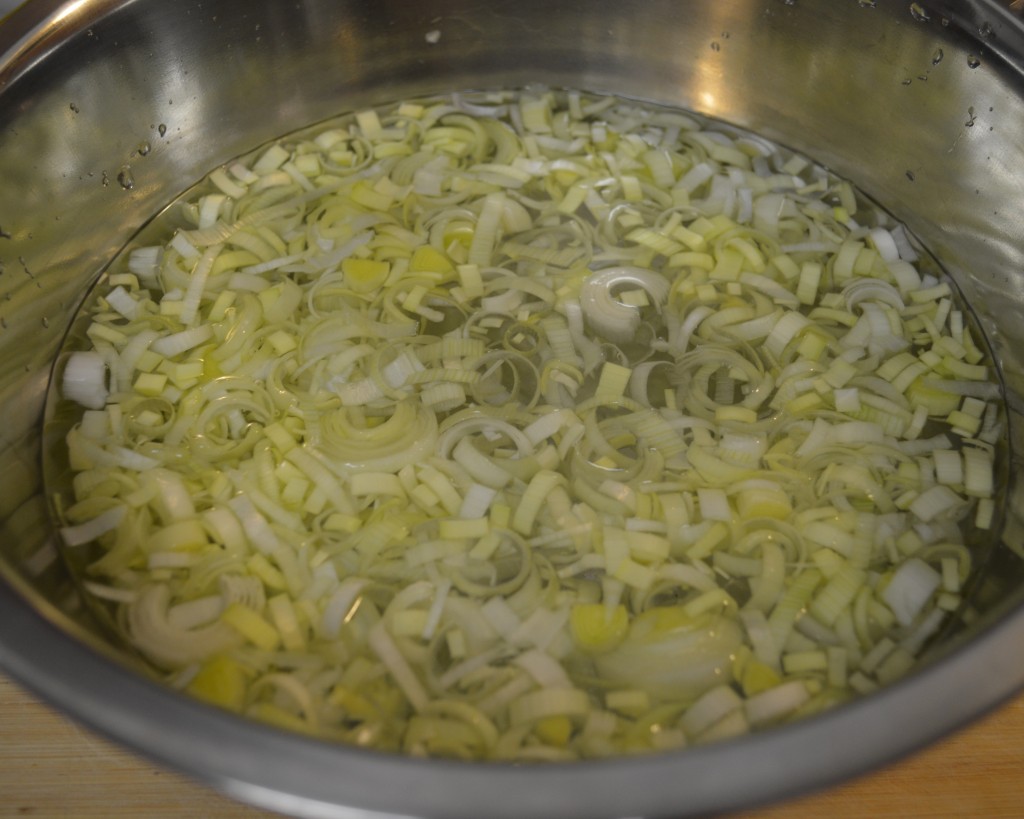 Dry with paper towels.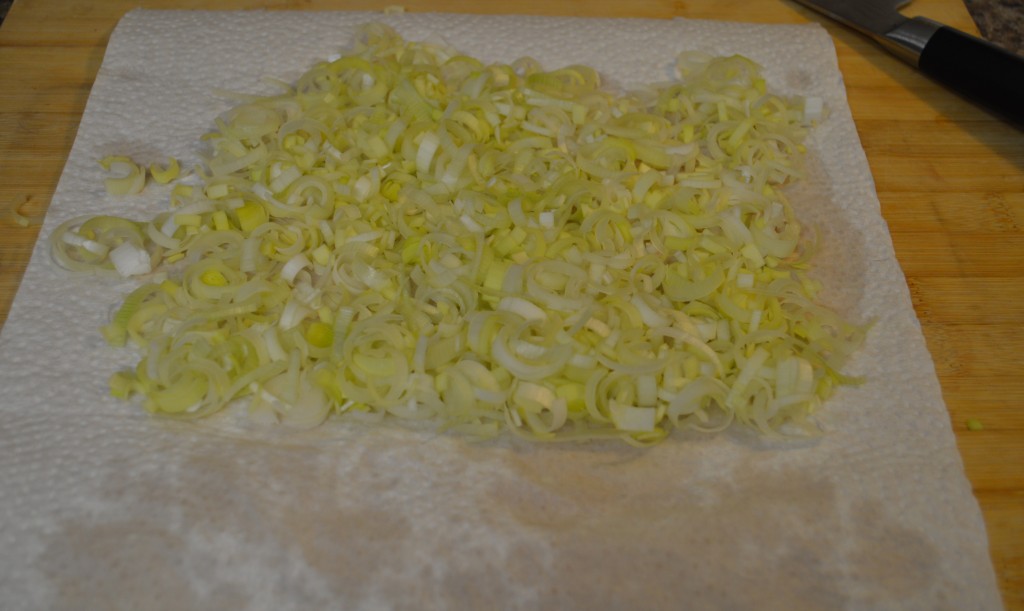 Line a plate with new paper towels. In a small bowl, toss the leeks in the flour.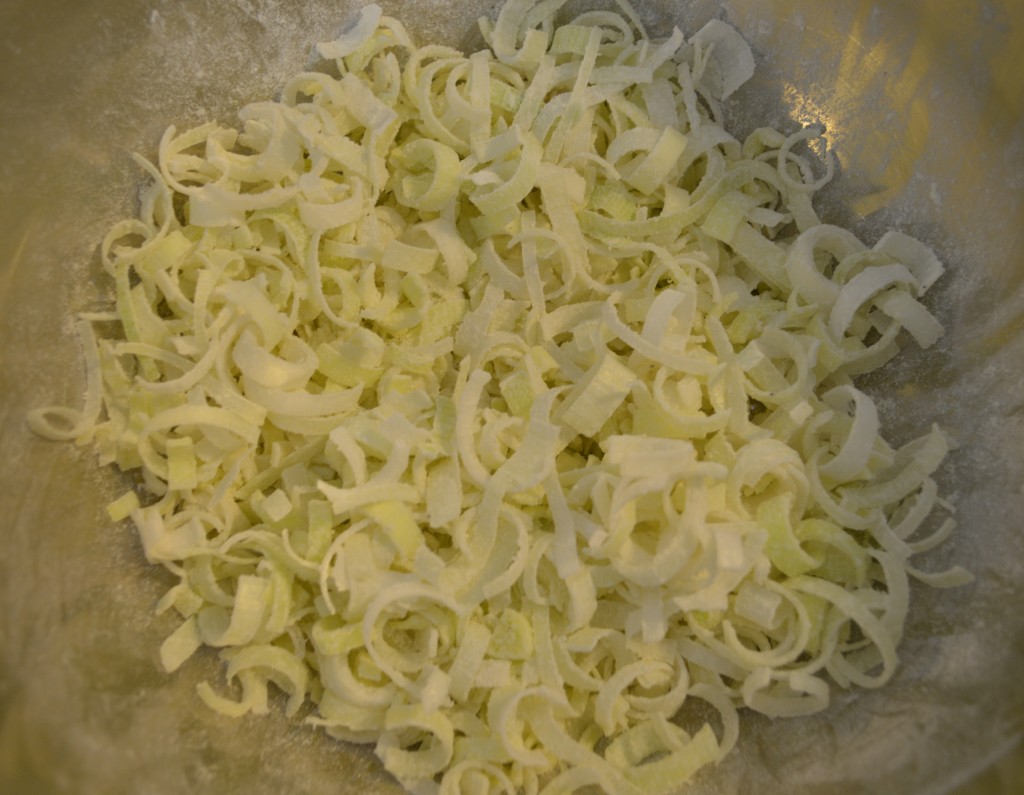 Heat half the oil in a large nonstick skillet over medium heat until shimmering. Working in batches, add half of the leeks shaking off excess flour. Fry until golden brown, about 5 minutes. If they are browning too quickly, turn down the heat. Transfer fried leeks to lined plate. Sprinkle with a pinch of salt and pepper.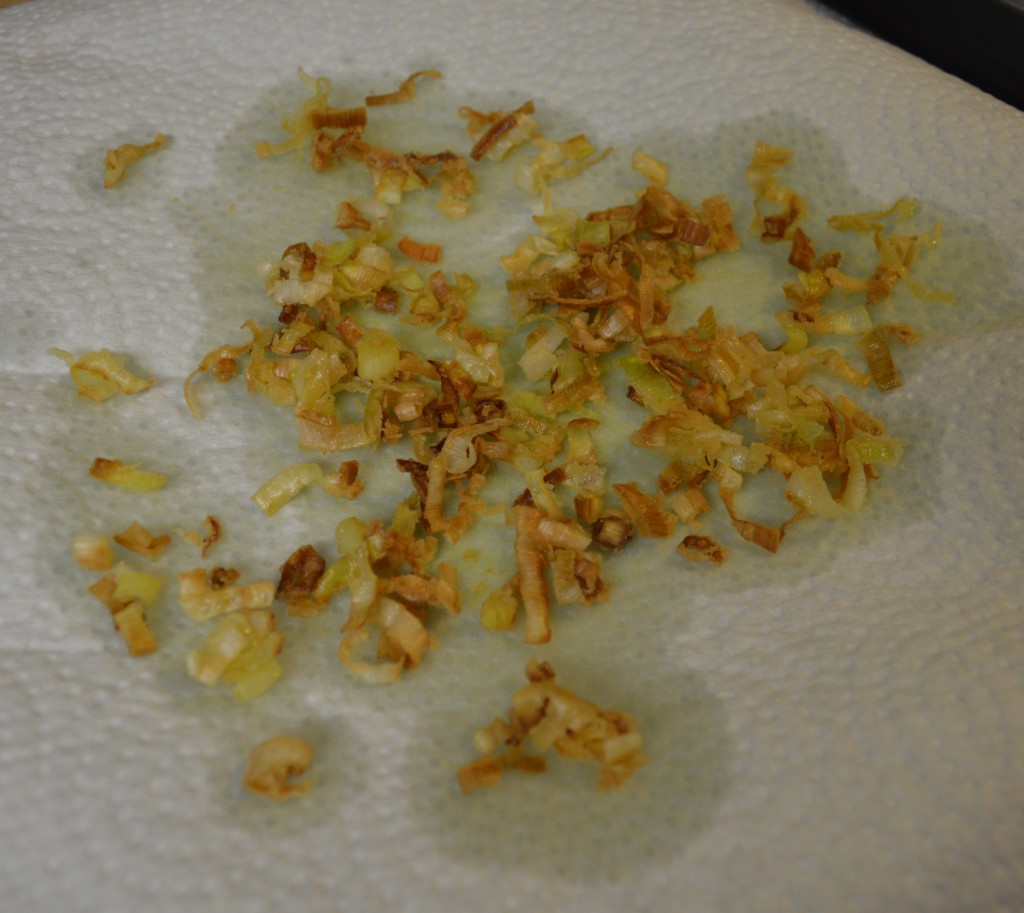 Repeat with the other half, adding more oil if necessary. Set leek aside. Clean out the pan and use for the green beans.
Green Beans
 1-teaspoon extra virgin olive oil
1 pound green beans, trimmed and rinsed
1 tablespoon Earth Balance Traditional Butter
1-teaspoon fresh minced thyme
3 teaspoons fresh lemon juice
¼ teaspoon kosher salt
Cracked black pepper to taste
Heat oil in the non-stick skillet over medium heat until shimming. Add beans, salt and pepper to taste; cook, stirring occasionally, until brown fleck appear on the beans, about 5 minutes. If browning too quickly turn down the heat.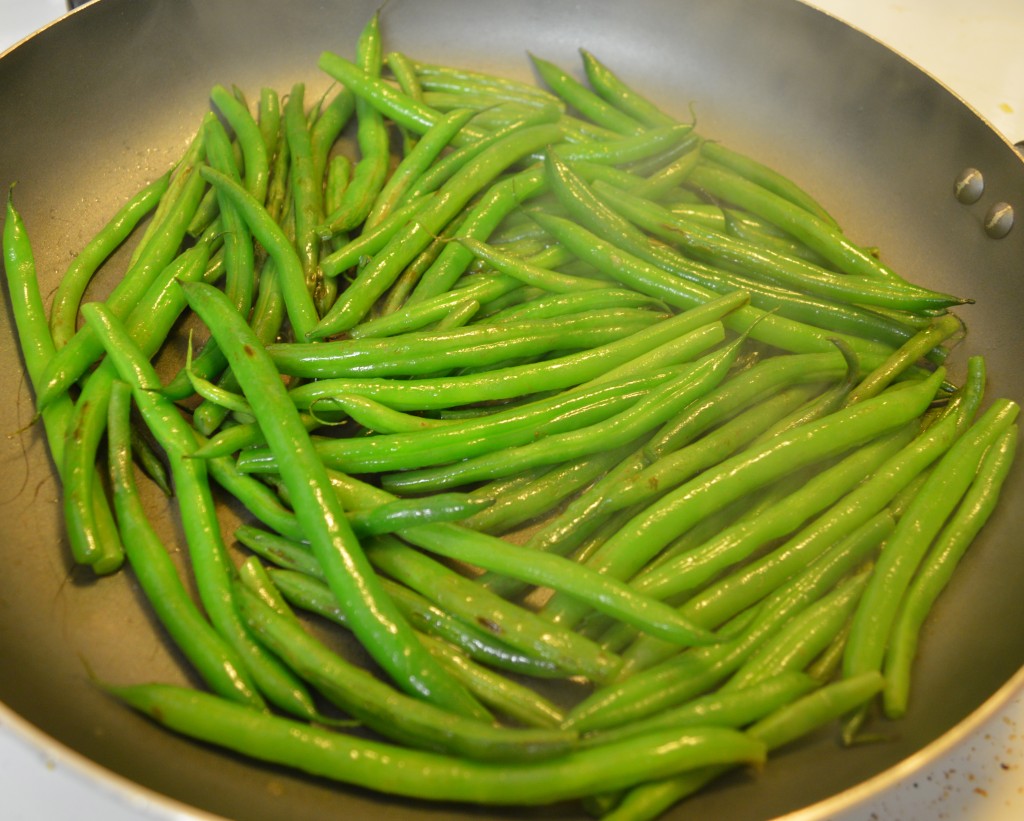 Add 1/3 cup of water to pan, cover and cook for 2 minutes. Uncover and increase the heat to medium high. Cook until water evaporates (it should only take 40 seconds). Add the butter, thyme and lemon juice and continue to cook until beans are slightly wrinkled. Add fried leeks to pan and mix until combined. Transfer to serving plate and sprinkle with salt and pepper.