In my college years Kraft Dinner was a staple and since the bright orange noodles are positively disgusting when reheated I rationalized that I had to eat whole box in one sitting. I wanted a creamy baked macaroni and cheese but really did not know where to start. I flipped through the Forks over Knives cookbook and this recipe is inspired by that cookbook. I highly recommend it as well as the documentary. It was the one of the movies that motivated me to go vegan. Nutritional yeast makes this pasta cheesy and it is full of B12. With this chilly weather mac and cheese is one of those great comfort foods and with this veggie packed version getting your vitamins is very comforting! Mac and cheese can be personalized with any condiment you like. I like hot sauce but buffalo sauce or the classic ketchups are good ones too. Don't like broccoli? Peas are a good choice.
 Pasta
1 454g package of elbow shaped brown rice pasta
2 tablespoons Earth Balance Traditional butter
1 medium yellow onion, chopped (about 1 cup)
2 teaspoon Dijon mustard
¾ teaspoon kosher salt
½ teaspoon smoked paprika
½ teaspoon hot sauce
¼ teaspoon cracked black pepper
1/8 -teaspoon cayenne pepper
1 medium cauliflower, chopped into bite sized pieces (about 4 cups)
3 cups unsweetened almond milk
1/3 cup chopped roasted red pepper (jarred is fine)
1 cup nutritional yeast
 2 heads of broccoli, chopped into bite sized pieces (about 2 cups), steamed
1 tablespoon Earth Balance butter (for the pan)
Topping
2 cups panko crumbs
¼ cup melted Earth Balance butter
½ teaspoon smoked paprika
¼ teaspoon cayenne pepper
Pinch of kosher salt
In a large pot, bring 10 cups of water to a rolling boil. Add the pasta and bring heat down to medium and allow to simmer until pasta is al dente. While pasta is cooking, in a medium pot melt the Earth Balance over medium heat until bubbly and add the onions. Cook until onions are softened, about 8 minutes. Add the mustard, salt, paprika, hot sauce and peppers and cook until fragrant about 30 seconds. Add the cauliflower, almond milk and red pepper to the pot and bring to boil. Allow to simmer for about 15 minutes until cauliflower is fully cooked.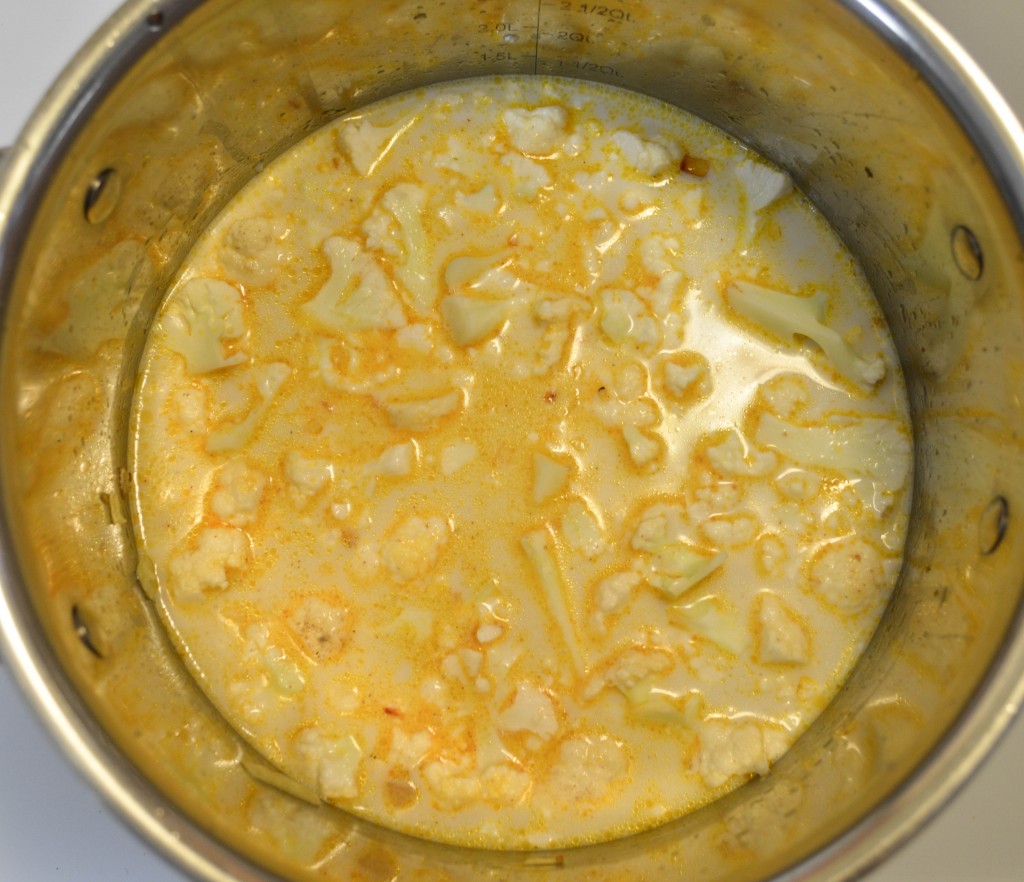 Take pot off heat and stir in yeast. Transfer mixture to a high power blender or food processor and blend until very smooth. You should have about 7 cups of sauce. Remove one cup of sauce from the food processor and set aside. Butter a 13×9 Pyrex pan and preheat oven to 375 degrees. Drain the pasta and spread out on a paper towel lined baking sheet. Water is the enemy of any creamy sauce so dry the pasta.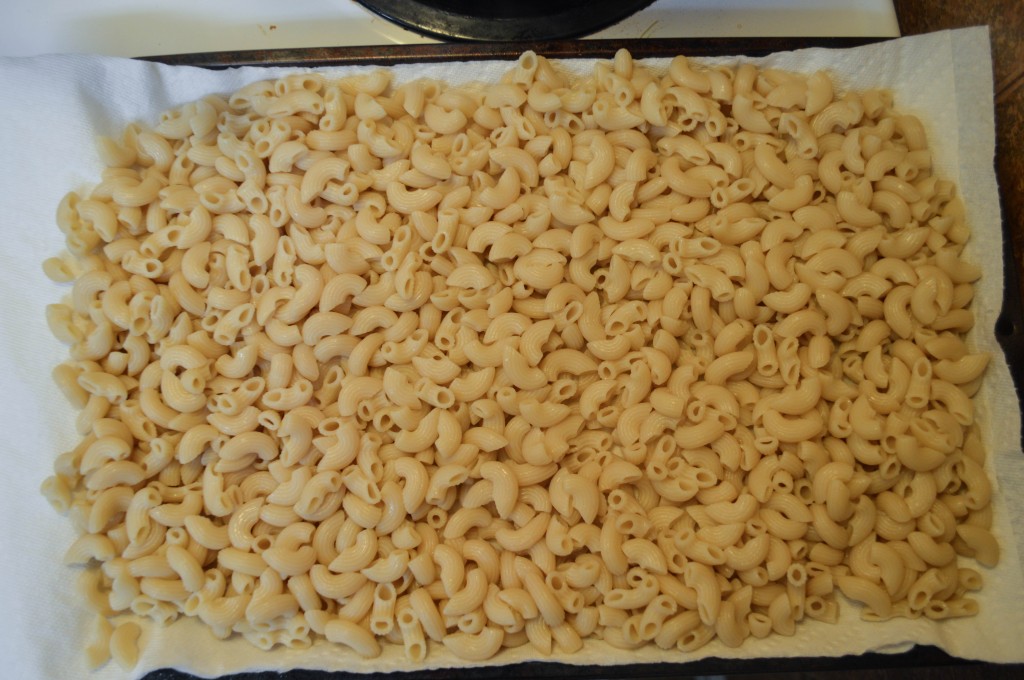 In a very large bowl combine the sauce, pasta and cooked broccoli. With a spatula gently coat the pasta and broccoli with the sauce until well coated. Transfer to the Pyrex pan and spread evenly.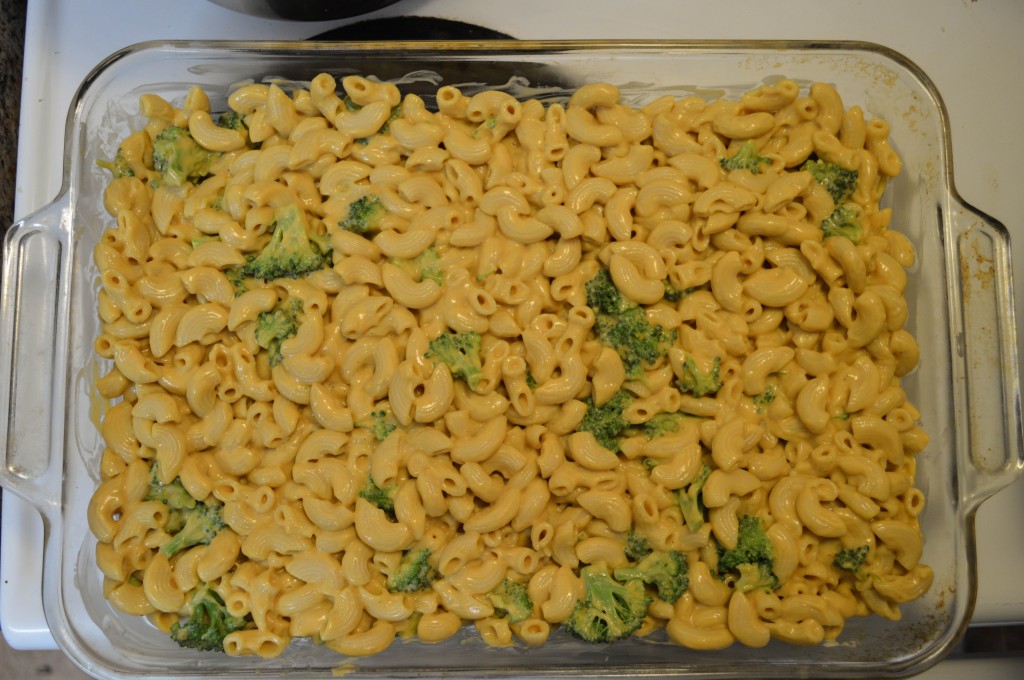 In a small bowl mix the panko topping until combined. Sprinkle on top of the pasta and bake for 15 minutes until the panko is golden brown.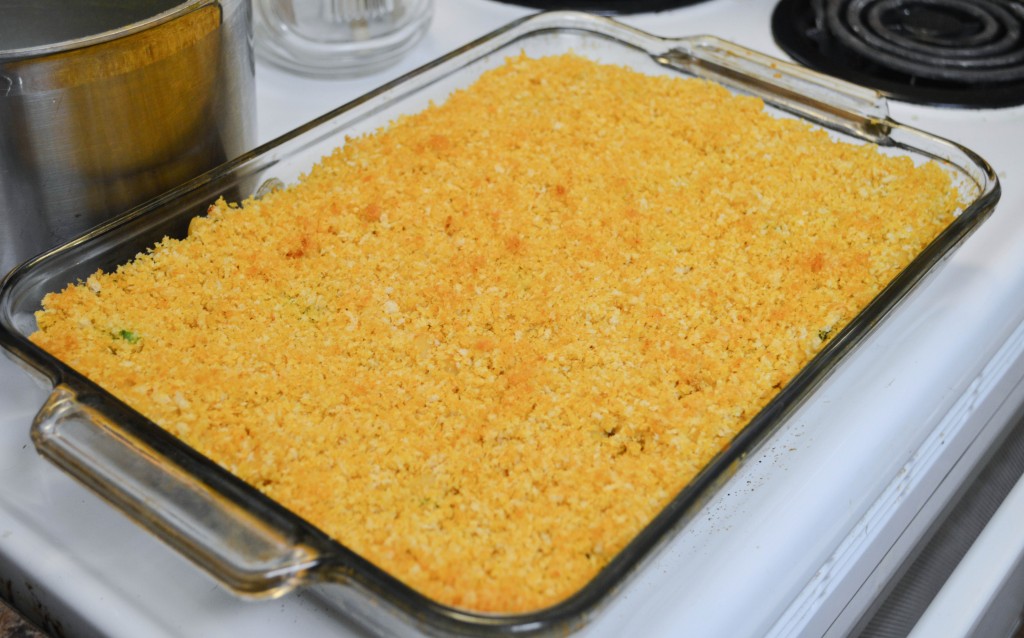 Let cool for about 5 minutes and transfer to a serving plate with a flipper.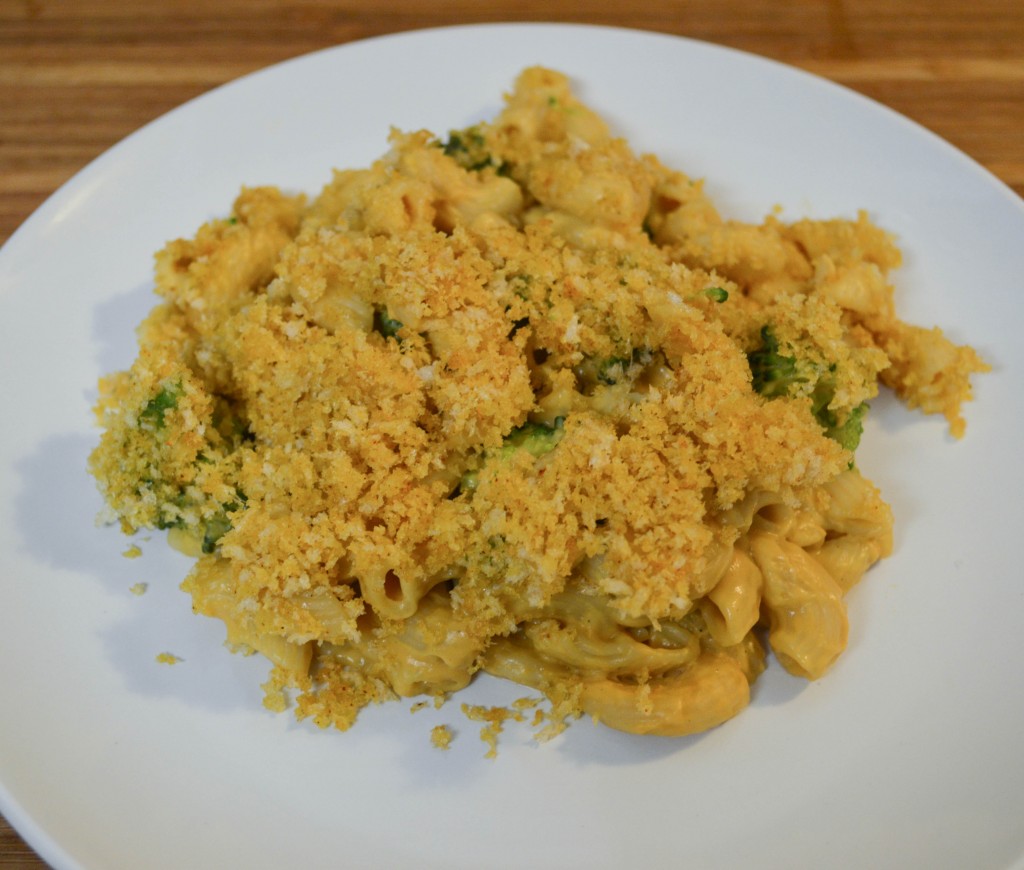 What do you like to put on your Mac and Cheese? What is your favourite comfort food? Leave your comments below!
P.S. Ok why the extra cup on the side? I found that the whole 7 cups was too wet for the pasta and yes you can increase the pasta but I didn't want you to have to buy two pounds when using so little of the second. However an extra cup of cheese sauce in the fridge? Heck yes. Put on steamed broccoli, corn chips or whatever you like.